New set of billing-focused APIs will enable SaaS businesses to better monetise their products, localise pricing and introduce new subscription models
Upgrades to the platform come as Paddle passes 

$1 billion

 in annual gross merchandise value
Paddle, the payments infrastructure provider for SaaS companies, has announced Paddle Billing, a new set of APIs and features that will help businesses upgrade their billing capabilities and in turn increase revenue and retain more customers.
Announced at the company's product event Paddle Forward, Paddle Billing marks a major step forward for Paddle's core Merchant of Record (MoR) offering, introducing new developer-friendly features and tools to help the company's 4,000 customers scale while delivering a more seamless, flexible experience.
Today's announcement comes as Paddle celebrates another significant milestone. The company now processes over $1 billion in payments annually, an achievement reached within 11 years of the business being founded in 2012.
The new normal for SaaS
After multiple years of extremely rapid growth, partly driven by the pandemic, the SaaS industry has now entered a new normal.
According to Paddle's data, SaaS businesses are still growing but churn rates remain 10% higher than last year, driven by enterprise cost cutting, rising interest rates and tighter budgets, making effective retention strategies more important than ever. With software companies also looking to reduce costs and make sure engineering resources are deployed where they can add the most value, they want to be able to make sure their teams are focused on developing new products rather than building and maintaining payments infrastructure and billing stacks.
In this environment, SaaS businesses have to be smarter than ever about how they scale and where they spend.
Futureproof revenue
Paddle Billing addresses these challenges by introducing a range of enhancements and functionality improvements designed to help SaaS companies grow sustainably at a time of rising churn and constrained developer resources.
Through a new set of developer-friendly APIs, Paddle's customers will be able to integrate the platform into their payments stack more easily than ever, and take advantage of new features including:
More ways to accept and manage payments with less friction, thanks to new webhooks providing real-time payment updates and a single API that integrates seamlessly with CRM and ERP platforms and accounting software.
Tailored billing plans for different customer segments, including flexible multi-product subscriptions, complex pricing models, and bespoke discounts.
Hyperlocalised payments, including the power to set pricing at regional levels and not have one-plan-per-currency. Paddle is the only solution provider on the market to offer this.
As well as reducing costs and increasing efficiency for SaaS businesses, Paddle Billing improves the developer experience by prioritising frictionless integration and total customisation. It also offers Paddle developers the simplest route to hybrid billing, which allows SaaS companies to charge for subscriptions via credit card and invoice, preventing the fragmentation of customer data and enables them to move seamlessly between sales-assisted billing and a self-serve, product led growth (PLG) approach.
Jimmy Fitzgerald, CEO of Paddle, commented:
"In this 'new normal' for the SaaS market, growth may have slowed but there is still significant demand and plenty of growth potential for businesses of all sizes. However, the 'growth at all costs' era is over and businesses must be strategic about how they capture and retain revenue. Billing and payments should be a fundamental part of any sustainable growth strategy, but it can be extremely complex and resource-intensive for SaaS businesses to build and manage at scale.
Our priority at Paddle has always been to turn payments into a true growth lever for SaaS businesses, which is why we're enhancing our Merchant of Record offering and making it easier than ever for sellers to integrate into our platform with the launch of Paddle Billing. This is our simplest, most customisable and most developer-friendly offering to date and we're excited to see the impact it can have for our customers to help them reduce churn and drive growth."
Christian Owens, Founder and Executive Chairman of Paddle, commented:
"We founded Paddle in 2012 to build a software business for other software businesses. We made it our mission to remove the operational barriers that have historically prevented SaaS companies from scaling efficiently and reaching the largest possible market for their products. The fact we are now processing $1bn in payments annually on behalf of our sellers is a great endorsement of our Merchant of Record model and demonstrates the value that we can deliver for our customers. There is still much more we can do however. The opportunity within SaaS remains vast and the launch of Paddle Billing marks the start of another exciting chapter for Paddle and the next phase of growth for our business."
Fintech News – The Latest News in Financial Technology.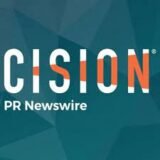 PRNewswire