Paddle, the payments infrastructure provider for B2B SaaS companies, has been listed by Forrester as one of 42 SaaS recurring billing vendors that can help businesses better manage their billing models and deliver insights into recurring customers and revenue.
In its report, "The SaaS Recurring Billing Solutions Landscape, Q1 2023", Forrester defines billing technology as one of the most important technologies to support the future of buying, and an enabler of many strategic initiatives businesses are pursuing today, such as changing monetisation strategies, adopting new sales channels and selling into new geographies.
Paddle's industry-leading payments infrastructure, that helps over 3,000 businesses sell software in 245 countries, was analysed alongside 41 other vendors by Forrester to help businesses understand the value they can expect from a SaaS recurring billing vendor, learn how they differ, and select one based on size and market focus.
Paddle, highlighted as having between $25M and $50M in product revenue for its SaaS in public cloud offering, was noted for addressing three core use cases for its customers: optimising recurring payments, improving revenue recognition and subledger reporting and establishing self-service of CSR/sales order and entry portals.
Paddle's inclusion in this report is recognition of the value it brings to thousands of software businesses every year by removing their barriers to global growth and helping them sell into new markets faster and with fewer distractions. Instead of customers assembling, maintaining, securing, and constantly updating a complex payments and billing stack made of dozens of tools and technologies, Paddle does it all – from payments and invoicing to tax collection and fraud protection. Last year, Paddle raised $200 million and acquired US company ProfitWell to continue its mission of supercharging SaaS companies' global growth.
Christian Owens, CEO and co-founder of Paddle, said, "Paddle's platform is designed to 'do it for you', so our customers can focus on what really matters — building great products — rather than getting tripped up by operational and financial hurdles. We are delighted to be included in this report and acknowledged by Forrester as a vendor that software sellers should consider for their recurring billing needs. It squares with our mission to drive software sellers' revenue, supply excellent customer insights and empower them to expand their businesses globally."
For more such Updates Log on to https://fintecbuzz.com/ Follow us on Google News Fintech News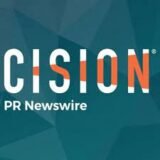 PRNewswire