Pagaya Technologies LTD, a global technology company delivering artificial intelligence infrastructure for the financial ecosystem, and Värde Partners, a leading global alternative investment firm specializing in credit and credit-related assets, announced the closing of PAID 2023-S2, continuing a partnership to provide funding and growth for credit unions.
In the current macroenvironment, coupled with regulatory requirements and increasing liquidity pressures, there is growing demand from credit unions and banks for solutions to help optimize their balance sheets. This transaction builds on Pagaya's proven track record of partnering with well-capitalized investors like Värde to solve these challenges. Following a similar deal in May, Pagaya and Värde are partnering to provide over $100 million in capital to a multi-billion dollar credit union, in exchange for consumer credit assets that will be securitized in the PAID 2023-S2 transaction.
Pagaya's unique tech-enabled two-sided network allows financial institutions to grow originations, while offering investors real-time access to diversified assets at scale. By enabling originations and stabilizing balance sheets, Pagaya delivers a scalable solution to the banking ecosystem and connects more people to financial opportunity.
"We're pleased to provide asset lending solutions and bring dependable capital to an increasingly dislocated credit market. Leveraging Pagaya's rich data network and ability to execute at speed, we are able to provide even greater liquidity and financing support to credit unions and other financial institutions," said Aneek Mamik, Partner and Global Head of Financial Services & Diversified Private Credit at Värde.
"We continue to quickly leverage consumer data to facilitate capital investment for depository institutions in these volatile markets," said Paul Limanni, Chief Capital Officer at Pagaya. "Together with our like-minded partners at Värde, we're able to continue to expand reach and provide attractive capital solutions to platforms and investors."
Fintech News – The Latest News in Financial Technology.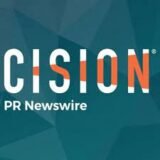 BusinessWire