Papaya Global, the only unified Payroll & Payments platform, redefines the way organizations manage global workforce payments through its innovative direct deposit Workforce Wallet, the first solution designed specifically for workforce payments.
The Workforce Wallet solves major pains in the payroll and payments space, by enabling direct deposit, safeguarding and segregating clients' funds from any risks, providing transparency, eliminating the need for multiple bank accounts, and optimizing FX management.
The Workforce Wallet is fully regulated via Papaya Global's global money transfer licenses and supported by J.P. Morgan infrastructure. This bank-level control and security ensures employers' funds are safeguarded and segregated, setting the Workforce Wallet apart as the only regulated and audited solution for global workforce payments.
The Workforce Wallet drives global payroll payment processing 80% faster, offering 95% same-day worker payments with global payroll payment rails, and less 0.1% bounced payments. Payments arrive as quickly as 15 seconds and up to 72 hours, guaranteed. Clients using the wallet solution benefit from a 2-day KYC process and a 3-day pre-payment period.
This is the latest innovation from Papaya Global, the platform of choice for multinational enterprises, marking a year as a regulated workforce payments solution.
"A year ago, we made a bold decision," says Laetitia Moncarz, Global Head of Payments at Papaya Global. "We set out to become the only global workforce management platform to include global payments along with workforce and payroll solutions. By achieving this goal, we created a new way of conducting business and set a new standard in this space."
Resonating Moncarz's statement are Papaya Global's achievements in the past year:
Papaya Global's TPUM (Total Payroll Under Management) increased more than 850% YoY.
Contracted revenues increased by 200% YoY.
Papaya Global added 450 new logos to its client base, 40% of which are publicly traded companies.
40% (and growing) rate of adoption of payments processing along with the payroll, meaning global direct deposits of payroll payments are solving a real issue for organizations.
Large global clients are using Papaya Global in processing 50% of their workforce, including payroll, EOR, and contractors, on average.
While experiencing this growth, Papaya Global proves its commitment to compliance with a less than 1% rate of customers' employee legal termination disputes.
Global infrastructure that enables sending funds to more than 160 countries and pay workers in every currency.
Papaya Global launched a comprehensive Workforce OS, encompassing the full spectrum of global workforce management, including unique data connectors for HCM and ERP's, payroll engine analytics, workforce payments platform, and employee mobile app.
Stay Ahead of the Financial Curve with Our Latest Fintech News Updates!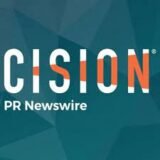 PRNewswire