PayEm, a global procurement and spend management company, announced a new integration with American Express. The integration allows American Express® Corporate and Business Card Members the ability to create and distribute on-demand virtual Cards to employees, freelancers, candidates, or other authorized users for business payments and expenses in PayEm's platform using their existing American Express Card account.
"We are teaming up with American Express to give our customers access to the control, enhanced security, and cash flow management that come with using an American Express virtual Card, alongside the visibility and control customers gain from PayEm's Spend Management and Procurement Platform," said Itamar Jobani, CEO and Co-Founder at PayEm. "The integration helps us provide an elevated user experience and more value to our customers."
With the American Express Integration, Card Members can:
Help automate reimbursement filing for employees by giving them on-demand virtual Cards for one-time or recurring expenses such as meals, business travel, or office supplies.
Establish specific controls for each on-demand virtual Card payment, including spending limits, expiration dates, and allowed merchant categories.
Pay suppliers using on-demand virtual Cards and take advantage of their American Express billing cycle to manage cash flow for their business until their Card payment is due.
Earn the rewards of their eligible American Express Card when they use on-demand virtual Cards for business payments.
Pay with enhanced security by removing the need for merchants to see or store their underlying American Express Card account number.
Fintech News – The Latest News in Financial Technology.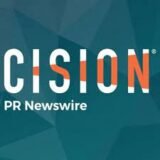 PRNewswire