Persona launched a new addition to its suite of identity solutions, "Reusable Personas". Leveraging Passkeys, the new release enables users to securely store their Personal Identity Information (PII) for reuse across any device or browser, without having to re-submit the same information. With Reusable Personas, businesses can also maintain and run additional step-up verifications based upon their existing checks, as well as silent usage-based signals stored on the Reusable Persona. Now, organizations can create a faster identity verification process for their customers — reducing onboarding time by up to 80% — while maintaining security, compliance standards, and mitigating risk.
"The concept of reusable identities has been around for a while. But to date, no reusable identity solution has succeeded in comprehensively addressing companies' ever-evolving risk and compliance requirements with end users' need for privacy and security," said Rick Song, CEO, Persona. "With Reusable Personas, companies now have a flexible, dynamic solution that frees them from having to accept a decision made only with the information stored on a reusable identity. They can automate requests for additional checks or decrease friction, based on risk signals. In turn, end users can finally experience the full benefits of reusable identities — stronger privacy, security, and utility — with Reusable Personas."
Reusable Personas is built on Passkeys, a passwordless authentication method based on W3C and FIDO standards that not only allow for authentication across devices (mobile web, desktop) and operating systems without the need to install anything, but are also easier to use and harder to compromise than passwords or one-time codes that can be forgotten or stolen. Once users opt in to create a Reusable Persona, the PII they enter will be securely stored via Passkey, which Persona cannot access without user consent. This data can then be reused across Persona's growing network of customers, reducing friction for users while maintaining risk assurance for businesses.
Features of Reusable Personas:
Universal compatibility: Can be used across integrations (i.e. web, mobile SDKs), operating systems (i.e. iOS, Windows), and browsers (i.e. Chromium, Safari)
Holistic risk evaluation: Gain a more holistic picture of user risk across the Persona network with proprietary usage-based risk signals. For example, businesses can leverage risk signals such as when a Reusable Persona was created, how many times it had been verified successfully, and whether it has been used on the device before.
Dynamic verification: Dynamically step-up friction based on a combination of usage and device-based risk signals. Any additional PII verified can be stored on the Reusable Persona.
Privacy-first approach: User data will not be shared with companies without explicit consent given each time.
With Reusable Personas, businesses can keep their IDV processes dynamic as their customers' wants and needs shift over time. From supporting the day-to-day changes in a user's identity (addresses, phones, devices, etc.) to providing longer term risk signals on how they use their Reusable Persona, Persona helps businesses provide the best consumer experiences, while mitigating regulatory risk and keeping ever-evolving fraudsters out.
Stay Ahead of the Financial Curve with Our Latest Fintech News Updates!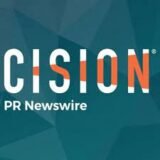 PRNewswire