Pinnacle Financial Partners earned the No. 14 spot on PEOPLE magazine's list of 100 Companies That Care, jointly chosen by the publication and Great Place to Work®. This is Pinnacle's fourth time on this prestigious list, joining much larger international brands like Cisco, PricewaterhouseCoopers and Target and ranking higher than others like Deloitte, Capital One and Bank of America. All on the list were chosen for the generosity of their company benefits and charitable work, as well as personal accounts of the impact these organizations have made on the lives of their employees.
"Every day at Pinnacle, we are very intentional about nurturing a culture of care that values the individual and seeks to make a significant positive impact on the communities we serve," said M. Terry Turner, Pinnacle's president and CEO. "Everyone deserves a great place to work and a great place to do business. And as a bank, we have a responsibility to deploy capital in ways that grow local economies and create opportunities for financial success in all corners of our markets. We take those beliefs very seriously, creating an approach to banking that focuses on people and lets us build deep personal relationships. It's heartening to see it recognized and witness its success throughout the Southeast."
Pinnacle's commitment to those ideals is well documented in the firm's Corporate Social Responsibility Report, where the firm quantifies its service to all stakeholders: associates, clients, shareholders, communities and the industry as a whole. With a high level of associate engagement, the firm is able to care for its associates, delight clients and drive improvements in its home markets, including the following highlights from 2022 and now.
$1.7 billion committed to investments, lending and grants for low- to moderate-income housing, small business and minority-owned institutions in 2022
Nearly 31,000 associate volunteer hours in 2022
93.4% associate retention rate in 2022
Intentional increase in mental health resources for associates at a time when mental health issues were increasing significantly
Continued cultivation of partnerships with community organizations to further DEI and community lending efforts
The PEOPLE Companies That Care list is based on more than 1.3 million employee survey responses and data from companies representing the experience of more than 7.5 million employees. Of those surveys, 1.1 million came from employees at companies eligible for this year's list, and these rankings are based on that feedback. In that survey, 98 percent of the Pinnacle associates said their firm is a great place to work.
Pinnacle Financial Partners provides a full range of banking, investment, trust, mortgage and insurance products and services designed for businesses and their owners and individuals interested in a comprehensive relationship with their financial institution. The firm is the No. 1 bank in the Nashville-Murfreesboro-Franklin MSA, according to 2022 deposit data from the FDIC, is listed by Forbes as No. 27 among America's Best Banks, higher than any other bank headquartered in Tennessee, North Carolina, South Carolina or Georgia. Pinnacle also earned a spot on the 2023 list of 100 Best Companies to Work For® in the U.S., its seventh consecutive appearance and was recognized by American Banker as one of America's Best Banks to Work For 10 years in a row and No. 1 among banks with more than $11 billion in assets in 2022.
Pinnacle owns a 49 percent interest in BHG Financial, which provides innovative, hassle-free financial solutions to healthcare practitioners and other professionals. Great Place to Work and FORTUNE have listed BHG as a best workplace in multiple categories since 2016.
The firm began operations in a single location in downtown Nashville, TN, in October 2000 and has since grown to approximately $46.9 billion in assets as of June 30, 2023. As the second-largest bank holding company headquartered in Tennessee, Pinnacle operates in 17 primarily urban markets across the Southeast.
Fintech News – The Latest News in Financial Technology.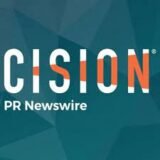 BusinessWire