Polymesh, the leader in public-permissioned blockchain, announced today its integration into the ecosystem of NayaOne, a leading digital transformation platform for the financial services industry. This integration provides exciting opportunities for financial institutions to effectively and efficiently leverage the benefits of blockchain technology and build innovative products tailored to their unique needs.
Polymesh is a highly secure and regulatory-focused blockchain platform designed specifically for the financial services industry. By joining the NayaOne network, Polymesh gains access to a wide range of financial institutions seeking to embrace the potential of blockchain technology.
With the integration of Polymesh, financial institutions using NayaOne can deploy and launch Polymesh nodes within days. The NayaOne Sandbox is used for rapid experimentation in areas such as asset tokenization, fraud, compliance, and decentralized finance (DeFi). With its robust platform, NayaOne simplifies technical complexities, fosters cross-functional collaboration, and streamlines how FIs can partner with leading edge technologies in a matter of weeks. Access to innovative blockchain solutions including Polymesh through NayaOne will improve efficiency, reduce costs, and increase liquidity, especially with the digital assets projected market capital expected to grow to 16 Trillion USD by 2030.
Graeme Moore, Head of Tokenization at Polymesh Association –
"We're thrilled to work with NayaOne based on their tremendous track record of helping the world's largest financial institutions test and go-to-market with new technology solutions. Polymesh has an exciting offering for anyone looking to experiment with tokenization and NayaOne can ensure it is seen by the right people at the right organizations."
Karan Jain, CEO, NayaOne –
"It is fantastic to welcome Polymesh into our network to facilitate digital asset innovation throughout our financial services ecosystem enabling hundreds of banks to experiment with digital asset tokenization on blockchain effectively and efficiently."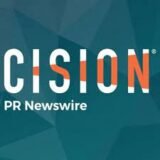 BusinessWire