Powerful innovations: self-service deployment, unified observability tools, and advanced security features for optimal control.
Revamped infrastructure: streamlined application deployment and elevated debugging capabilities for rapid issue resolution.
Enhanced user experience: seamless identity and access management, efficient API versioning, and improved data privacy tools.
PortX, the financial infrastructure and integration technology company that delivers open access to data and rapid innovation for financial institutions through its Integration-Platform-as-a-Service (iPaaS), announces the release of version 2.0 of its Integration Manager product, a significant update packed with advanced features tailored to streamline your operations and elevate control over your digital core integration.
Combining the power of Integration Manager & Payment Manager for FIs
Integration Manager 2.0 provides FIs with powerful, API-driven process automation that reduces the workload on internal staff and supports a broad range of solutions unavailable from core vendors. This comes on the heels of PortX's recent release of Payment Manager 1.0 – a tool that allows financial institutions to manage all payment channels on a single screen – which introduced several new features including added support for back-office operations teams to repair returns via Payment Manager's UI, support for fintech use cases, single sign-on federated with an FI's identity provider, and quick search functionality for viewing historic wires by IMAD/OMAD.
Quick look at the exciting new features available in Integration Manager 2.0
Self-service deployment platform: Now, deploy your applications easily and independently, leveraging a full suite of self-service features.
Unified observability tools and distributed tracing: Gain a comprehensive overview of your system and data's performance with unified tools and distributed tracing capabilities.
Web UI with a real-time view of application deployment and analytics: Stay informed of the status of your deployments with a web UI, providing a real-time view of your application deployment and activity.
Easier error identification and removal with debugging enhancements: Debugging is made simpler with direct, low-level access to your cluster for quicker issue resolution.
Self-service, compliant identity and access controls: Manage access and identities in your system seamlessly with a new self-service feature.
API versioning and encryption security: Maintain seamless service continuity with a new API versioning feature and secure your inter-service traffic with encryption.
Enhanced Data Privacy: Experience heightened data privacy and protection with advanced features, incorporating dynamic Attribute Based Access Control (ABAC) and centralized controls in common data ingestion and distribution points.
Better Networking via Edge VPC: Enjoy more flexibility when setting up your VPNs with the new Edge VPC feature. Now, assign a much smaller range of IPs, or even opt for a dedicated IP address according to your needs.
Fintech News – The Latest News in Financial Technology.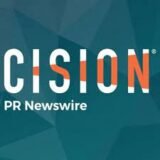 BusinessWire