Proteus, LLC, a leading provider of alternative funds and private investment solutions, is pleased to announce its strategic alliance with Alpha Principle, a values-based RIA and asset management firm based in Englewood, CO.
"With such a unique investment approach and vast financial expertise, we are excited to work with a firm like Alpha Principle. Adding Proteus' customizable alternative investment platform will open a new sector of opportunity for its clients, empowering them with additional strategies to succeed in capital markets," said Jason Brown, CEO of Proteus.
Alpha Principle will offer private investment products to their clients that have been sourced and due diligence performed by Proteus. In addition, Proteus will work closely with Alpha Principle's leadership team to develop new investment strategies tailored to their specific needs and provide aggregated reporting services for their client's existing legacy private investments.
"We are thrilled to partner with Proteus," said Eric Koeplin, CEO & Chief Investment Officer of Alpha Principle. "Their alternative investment expertise, technology, and resources will enable us to grow and expand our business, and we believe that this partnership will be mutually beneficial."
Alpha Principle's collaboration with Proteus will allow the firm to leverage its investment expertise and resources against the robust investment opportunities inherent in the alternative asset ecosystem.
Fintech News – The Latest News in Financial Technology.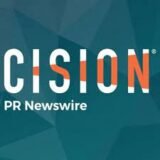 PRNewswire