Gradient AI, a leading enterprise software provider of artificial intelligence (AI) solutions in the insurance industry, announced that Questco, a professional employer organization (PEO) specializing in outsourced HR solutions, is leveraging Gradient AI's SAIL™ solution to streamline the underwriting process, expedite quote turnaround time, and improve the customer experience.
Dedicated to serving the small to mid-sized businesses (SMBs) market, Questco offers a range of cost-effective, high-value benefit packages, including payroll, health insurance, HR services, workers' compensation, and more, for its member companies. Committed to continuous innovation, Questco was looking to enhance its health insurance underwriting process to better serve its customers as its business grew. Recognizing the importance of competitive and accurate health policy quotes to maintain customer satisfaction and loyalty, the company sought an AI solution to expedite quote turnaround times and improve pricing accuracy.
After evaluating competitive solutions, Questco selected SAIL, Gradient AI's group medical underwriting solution due to its advanced AI analytics capabilities and rich data source of medical, prescription, and lab data.
"Innovation has been a key ingredient in fueling our growth. As an early adopter of SAIL, we leveraged its high-quality medical industry data lake and advanced AI predictive analytics to evaluate group health risk at a deeper level," said Laura Platero, vice president of growth acceleration, Questco. "This has allowed us to quickly turn around highly accurate quotes with the confidence that we have a comprehensive understanding of a group's risk. We were seeking a solution that could deliver competitive, accurate, and predictably stable pricing, and we certainly found it with Gradient AI."
Stan Smith, founder and CEO of Gradient AI said, "AI is transforming the way PEOs underwrite health policies, and Questco is at the forefront, driving innovation and value for its employer customers. By leveraging Gradient AI-powered products, Questco can offer competitive solutions on an entirely new level. We look forward to supporting them as they help redefine the landscape of employee benefits for PEOs."
Stay Ahead of the Financial Curve with Our Latest Fintech News Updates!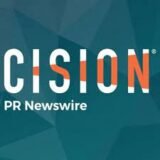 BusinessWire