The security startup that deploys the machine learning technology on top of artificial intelligence systems, used for making financial decisions to protect consumers from fraud, Resistant AI has nabbed the seed round of $2.75 million.
This seed round was co-led by Credo Ventures (Vladislav Jez and Ondrej Bartos) and Index Ventures (Jan Hammer). There was the participation of Seedcamp along with the CEO of UiPath, Daniel Dines, and CTO of Avast, Michal Pechoucek. Other angel investors are not to be named.
Resistant AI is a startup that provides protection and tightened security around functions that are automated such as anti-money laundering and credit risk scoring. It does so by providing tech for the detection of fake documents that feed systems like these. Fintech News

The technology of this startup is also aimed at pinpointing and identifying transactions that show a suspicious pattern indicating a strategic attack on the model or might be an attempt to copy or steal sensitive and confidential data.
Martin Rehak, founder, and CEO of the company stated that taking history into consideration, the systems that make financial decisions of high-value become the target. And this is already happening with fintech and their financial customers deploying such automated systems, but he also assures that the company and its stakeholders are here to protect them.
This seed found is the first tranche of funding from outside for the startup. The company is protecting the financial automation systems that use AI&ML from misuse or manipulation by smart attackers.
Resistant AI also believes that there are many attackers who are all set to take advantage of the vulnerable condition resultant of the COVID-19 and shift to online transactions and there is a need for solutions like the startup itself.
The company seems to be geared up with technical arms and ammunition to fight the attackers. If you wish to know more about such disruptive automation solutions and their providers in the fintech industry, follow the fintechbuzz. Fintechbuzz provides regular updates about the latest trends in the fintech industry worldwide.

Aashish is currently a Content writer at FintecBuzz. He is an enthusiastic and avid writer. His key region of interests include covering different aspects of technology and mixing them up with layman ideologies to pan out an interesting take. His main area of interests range from medical journals to marketing arena.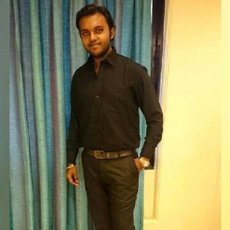 Ashish Y.