Robertson Stephens Wealth Management, LLC ("Robertson Stephens") has further expanded its presence in the San Francisco Bay Area by welcoming Lifeguard Wealth, a California registered investment advisor managing over $100 million in advisory assets. Lifeguard's founder, Joe Delaney, joins Robertson Stephens as Managing Director and Principal as the firm further fortifies its presence in northern California.
With this addition, Robertson Stephens' assets are now approximately $4.6 billion. The firm now has 19 teams with 81 employees across 17 locations in San Francisco, Marin County, Menlo Park, Santa Rosa, Pasadena, San Ramon & Burlingame (CA), New York (NY), Sun Valley & Boise (ID), Holmdel & Madison (NJ), Austin & Houston (TX), Seattle (WA), Denver (CO), and Boston (MA).
For more information on Robertson Stephens, please visit www.rscapital.com
"We are excited to welcome Joe to Robertson Stephens. As a Registered Life Planner® with a deep commitment to wealth planning and comprehensive client experience, Joe is an ideal fit for Robertson Stephens," said Raj Bhattacharyya, Chief Executive Officer, Robertson Stephens. "We are also delighted to further build our client presence in the San Francisco Bay area."
"The client-first, fiduciary culture of Robertson Stephens is extremely aligned with my own personal philosophy of guarding our clients' financial well-being," said Joe Delaney, Managing Director and Principal of Robertson Stephens. "I look forward to continuing to build the firm's deep presence in the Bay Area and working with my colleagues nationwide."
With a career spanning over 40 years in financial services, Joe has combined expertise as a wealth manager, corporate executive, business owner, real estate owner and broker, CPA, and community leader. As a former ocean lifeguard in his youth, Joe also integrates his first-responder, "lifeguard mentality" into ensuring he's always got his client's back, protecting their interests. Prior to founding Lifeguard Wealth in 2012, Joe held several senior positions with real estate institutional investment, real estate capital and wealth management firms. In 2001, he shifted his focus to providing personal wealth management care to individuals and families. Joe holds an MBA in finance from UCLA Anderson and a bachelor's degree in economics from Stanford University, where he was a member of the water polo team.
Stay Ahead of the Financial Curve with Our Latest Fintech News Updates!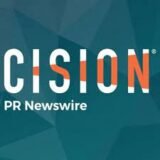 PRNewswire