SavvyMoney, a company powering innovative, market-leading credit score solutions, announced that it has been honored with the Best Embedded Finance System award at the 2023 Banking Tech Awards USA, powered by Fintech Futures. The award recognizes SavvyMoney's outstanding contribution to the banking industry and innovative approach to embedded finance solutions.
The Banking Tech Awards USA event celebrates and acknowledges the achievements of financial institutions and technology providers, showcasing the most influential and groundbreaking projects and initiatives across the country. Winners are chosen by a panel of industry experts who evaluate the nominations based on their results, impact and overall excellence.
SavvyMoney's win in the Best Embedded Finance System category highlights its commitment to delivering cutting-edge solutions that empower banks and financial institutions to offer their customers seamless and personalized financial experiences. By integrating SavvyMoney's solution, financial institutions enhance their digital banking platforms with robust financial wellness tools and access to credit scores, helping customers make informed financial decisions.
"We are honored to receive the Best Embedded Finance System award at the Banking Tech Awards USA," said JB Orecchia, president and CEO of SavvyMoney. "This recognition is a testament to the hard work and dedication of our talented team, who strive to provide innovative solutions that empower our partners and improve the financial well-being of individuals and communities."
Recognition at the Banking Tech Awards USA further solidifies SavvyMoney's status as a leader in the embedded finance space. The company's commitment to innovation, industry collaboration and customer-centric approach has garnered widespread acclaim and positioned SavvyMoney as a trusted partner for financial institutions.
The Best Embedded Finance System award comes on the heels of SavvyMoney's recent recognition by The San Francisco Business Times and Silicon Valley Business Journal as one of the 2023 Best Places to Work in the Bay Area, in addition to the signing of its 1000th financial institution.
Fintech News – The Latest News in Financial Technology.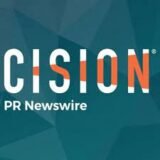 PRNewswire