Seedbrite Ventures, the frontrunner in venture collaboration, proudly announces the launch of Seedcraft. This innovative platform is designed to empower small and mid-sized Registered Investment Advisors (RIAs) with unparalleled access to the venture capital asset class.
Seedcraft offers RIAs the unique opportunity to co-curate their very own "white label" funds, collaborating with a curated selection of leading early-stage venture managers. The platform stands as not just a tool, but an opportunity, a statement, and the future of venture capital access.
Seedbrite Ventures' uncompromising standards are the foundation of Seedcraft's strength. The meticulous pre-screening process ensures that only the top-tier venture managers grace the platform. As RIAs craft the best venture stories, Seedbrite's seasoned legal and operations teams adeptly handle all legalities, fund creation, and administration.
The primary aim of Seedcraft is to let RIAs focus on what they excel at: precision allocation. The platform amplifies this by enabling RIAs to design and present venture portfolios exclusively tailored to their client's needs. Furthermore, each fund resonates with the personal branding touch of the RIA, ensuring their identities shine through in the ventures they support.
"Our vision with Seedcraft is to demystify venture capital access for RIAs," states Mike Hubert, CIO of Seedbrite Ventures. "We're not just launching a platform; we're forging a pathway for a more inclusive venture capital landscape."
RIAs keen on redefining their venture capital allocation are invited to explore Seedcraft and tap into its myriad possibilities. Dive deeper into this groundbreaking platform at seedcraft.ai
Also, unique to Seedcraft's design, is its organizational structure that aligns with the provisions of IRC section 1202. This structure not only empowers RIAs with unprecedented venture capital access but also offers the potential for investors to benefit from significant federal capital gains tax advantages upon the sale of their stock in their curated fund, under specific conditions.
Stay Ahead of the Financial Curve with Our Latest Fintech News Updates!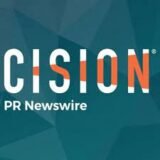 BusinessWire