Settle, the leading cash-flow management platform announced a new purchasing suite designed specifically for founders of e-commerce businesses. Purpose-built to streamline the challenge of purchasing and procurement, the new Settle Purchasing suite of tools automates back-office tasks like bill pay, purchase order creation, auditing, reporting and more.
"The current economic climate and supply chain uncertainty have made frictionless procurement and purchasing more critical than ever to the survival of a small e-commerce business," said Alek Koenig, CEO, Settle. "The problem is most solutions that claim to solve this problem are built for enterprises, cutting out smaller, resource-constrained businesses. As a result, all of the office work involved is done manually, which creates room for delays and errors. Our new solution aims to level the playing field for these smaller players by giving them enterprise-grade purchasing and procurement capabilities at SMB pricing. This aligns with our vision of helping founders save time, reduce risk, and ultimately focus on what matters most: growing their businesses."
Settle brings enterprise level tools at small business pricing, making it easy to get started with a free subscription, no long term multi-year software contracts, lengthy implementation timelines, or setup fees. Features and benefits of Settle's new Purchasing suite include:
Streamlined Purchase-to-Pay Process: Transforming the purchase-to-pay process into an all-in-one, seamless experience. Create POs in minutes and automatically email them to vendors.
Simplified Auditing: Identify errors with a side-by-side comparison view of purchase orders, receipts, and invoices.
Effortless PO Organization: Search POs and track statuses using customizable tags for easy organization.
Already, high growth e-commerce businesses, including HigherDOSE are using Settle's purchasing suite to manage their purchasing and procurement processes end to end.
"Having used Oracle, NetSuite, and other ERP systems in the past, Settle is perfect for our stage of the company—it has a clean interface and holds everything in one place making it really easy to track POs and pay bills," said Sumir Kadkha, COO, HigherDOSE.
Fintech News – The Latest News in Financial Technology.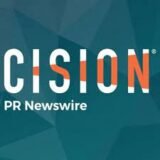 PRNewswire