The writing is on the wall for Registered Investment Advisors (RIAs) that aim to sustain the growth they have experienced in recent years. For most RIAs the majority of recent growth has come from market appreciation and accelerating merger and acquisition (M&A) activities, not the true organic growth from new client acquisition. But the recent slowdown in M&A growth has firms turning back to the basics and focusing on organic growth, according to David DeVoe, an RIA growth consultant.
For Sowell Management, a North Little Rock-based RIA, adding advisors "the old-fashioned way" has always been the trend – and its quest to partner with Independent Advisor Representatives (IARs) and other RIAs to provide services that help them grow has never wavered.
Sowell Management was profiled by Forbes in 2022 as one of America's Top RIA Firms and currently serves over 100 IARs and 20 RIAs with more than $4 billion (AUM/AUA)*. For more than two decades, Sowell has provided independent financial advisors across the country with an array of services, in the form of people, and processes and technology that allow advisors to be in business for themselves.
The company's chief revenue officer, Jason Inglis, said Sowell Management has prioritized organic growth since its founding, and even when others were scrambling to expand solely through M&A, "We have never taken our attention away from organic growth and finding new ways to help advisors succeed," he said.
Bill Sowell, the company's founder, said Sowell Management has valued organic growth since its inception and is proud of its successful track record. "It is a testament to our grit and hard work, and our company's ability to connect with financial advisors, understand their needs and deliver the services that resonate with them. And in a competitive market, that's what holds true significance," he said.
Inglis credits three philosophies for Sowell Management's success in growing organically. "We form genuine partnerships with our advisors, uphold core values that align with those we serve and provide a comprehensive, end-to-end technology solution that navigates advisors through every step of the wealth management process," he said.
"True partnership is in our DNA," Inglis said. "We do it differently. There's a higher level of working together and unity in all of our relationships – whether that's with vendors, advisors or employees. And when you have that mindset, the synergy creates success," he added.
Mariel Braun, CFP®, and a founder of the Houston, Texas-based firm Bellwether Advisory Group, said she and partner Jared Neven, CFP®, evaluated many potential partners and found that Sowell Management offered the structure their firm needed. They began partnering with Sowell Management in 2023.
"From day one, the Sowell team has been ready to assist us in onboarding our clients, making the process as seamless as possible. Partnering with Sowell has provided our firm with experienced support and a turnkey technology platform allowing us to deliver exceptional solutions and service to our clients," she said.
Inglis said Sowell Management also shares core values with its advisors. "It's about finding the right partner fit. When our beliefs are aligned, a deeper level of understanding evolves and a culture of collaboration comes to life," he said.
"Additionally, the ace up our sleeve that has kept us out of a sea of sameness is understanding that technology matters greatly to our advisors. The solution we recently launched, FLEX Connect, is a central hub for everything our advisors do in a day – from account opening to trading to billing. It's a single solution that streamlines their business operation and gives them back time with clients and to develop new relationships," Inglis said.
Sowell Management has proof of its success. It added three new advisors in the last quarter. In addition to Bellwether Advisory Group, Barclay Breland based in Jupiter, Florida, and Kaitlyn Laney, CFP®, of Scottsdale, Arizona, with Trek Wealth Solutions, are now part of the Sowell Management team.
Sowell said he doesn't expect Sowell Management's growth to slow down anytime soon. "We have found the sweet spot and now have all of the key strategies solidly in place – the right solutions at the right time. We've been doing this for many years and haven't been complacent. We have positioned ourselves ahead of the curve by continuing to sharpen the saw," he said.
Fintech News – The Latest News in Financial Technology.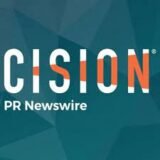 BusinessWire