Spark Real Estate today announced its partnership with Side, the only real estate brokerage that exclusively partners with high-performing agents, teams, and independent brokerages to transform them into boutique brands and businesses. The alliance will enhance the customer experience for Spark's clients, thanks to Side's advanced brokerage platform.
Spark Real Estate is led by top-producing agent David Haghighi, who has a decades-long reputation for getting fast results and steering his clients in the right direction. With a background in marketing and business law, as well as construction expertise, Haghighi believes that real estate is the best way to build wealth and establish a legacy. To date, he's served more than 250 families in Carlsbad, San Marcos, Escondido, and San Diego.
Partnering with Side will ensure Spark Real Estate remains at the forefront of an evolving real estate market, while allowing its agents to continue delivering premium services to their clients. Spark Real Estate agents are fully supported by a one-of-a-kind premium brokerage platform, which provides transaction management, property marketing, lead generation, business growth opportunities, vendor management, and infrastructure solutions.
"The Spark team is comprised of energetic allies dedicated to helping clients make sound investments that deliver for generations to come," Haghighi said. "Teaming up with Side to manage and optimize our back-end operations just made sense, because it allows us to use our time to remain laser-focused on servicing clients."
Side is led by experienced industry professionals and world-class engineers who develop technology designed to improve agent productivity and enhance the client experience. Based on its belief that homeownership is a fundamental human right, Side is on a mission to improve the public good by providing top-performing real estate agents, teams and indie brokerages with the best system, support, service, experience, and results.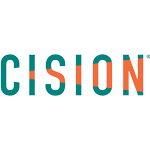 PRNewswire