Napier, the London-based intelligent compliance technology company, is pleased to announce it has been selected as the Anti-Money Laundering (AML) and counter-terrorism financing (AML/CTF) technology platform of choice for the leading British digital challenger bank, Starling.
Napier will provide its Transaction Screening solution from the Napier Continuum platform to Starling Bank, to help it continue to deliver on its vision of fast technology, fair service and honest values.
Starling chose Napier because of the platform's standout technology and performance, that can keep pace with Starling's impressive growth.
Deployment flexibility
Speed of deployment, testing, and tuning
No code configuration
Easy integration via APIs to Napier platform
Diagnostic strength
"We chose the Napier platform because the team was able to deploy in just six weeks," explains Steve Newson, Chief Technology Officer at Starling. "We were incredibly impressed by the innovations within the platform which supported both a rapid go-live as well as delivering tangible results for us in terms of financial crime compliance."
"Starling Bank has built its reputation on its sustainable banking ethos," continues Newson. "We continue to invest in our Anti Money Laundering solutions to make sure funds aren't reaching harmful criminal enterprises such as human trafficking and modern slavery."
"Napier is delighted to partner with Starling Bank on its financial crime compliance journey," says Greg Watson, Chief Executive Officer at Napier. "Napier's innovations, including its Sandbox and no-code configuration of screening scenarios, support financial crime compliance at speed for Starling."
Napier is proud to work with Starling Bank to deliver on its vision of a values-led banking industry, including effectively combatting financial crime.
Fintech News – The Latest News in Financial Technology.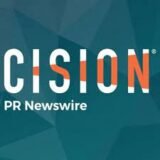 BusinessWire