Sutton Bank announced  that Darryl Clukey has joined the Bank and Sutton Payments as SVP, Chief Payments Officer. Darryl will provide strategy, direction and growth initiatives to Sutton Bank's existing Payments business lines as the Bank continues to expand its products and services to the market.
"Darryl brings a wealth of experience across the payments landscape. He's a proven leader who is well respected and will guide the Sutton Payments team as it evolves into new areas of third-party issuance," stated Tony Gorrell, CEO. "I'm confident Darryl will support Sutton Bank's overall mission to help customers reach their financial goals while aiming to be the top bank of choice within the communities we serve; the Payments space being one of those communities," added Gorrell.
Darryl most recently served as VP of Strategic Partnerships for a large issuing bank in the fintech and payments space. He was responsible for managing key processing, network and strategic partners, developing new payments concepts and driving deep relationships. Previously he led the transaction processing business including business development, new sales, marketing and client development supporting program types that include Prepaid, Debit, Gift, Payroll, Incentive, Reward, among others. With a Bachelor's degree in Human Resource Management from Brigham Young University and a Master's degree in Finance from Fairleigh Dickinson University, Darryl had developed a strong knowledge of and expertise in the payments industry and built an extensive professional network.
Sutton Bank, an Ohio-based independent, community bank, was founded in 1878 and has grown into a top-performing community bank, as recognized by the Independent Community Bankers of America. Payments has been a core banking product for Sutton Bank since the late 1990's. Since that time, Sutton has issued hundreds of card programs, building strong partnerships with card networks, processors, and program managers, and has been transitioning from an issuing organization to a payments facilitator. Sutton Bank is now one of the largest card issuers in the country. For more information on Sutton Bank's Payments business,
Fintech News – The Latest News in Financial Technology.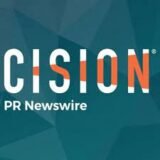 BusinessWire