Rapidly progressing financial technologies are transforming B2B fintech sector too. Overflowing with tedious and time-consuming processes, simplifying B2B transactions has become a prospering opportunity for fintech companies. Investors poured over $53 billion into fintech startups globally in 2019, as showcased by Accenture. With businesses and entrepreneurs staging a frontal assault on centuries-old financial institutions, most of the pot than in years past went to digital-first banks and insurances.
B2B fintech companies might not be as attractive as those that touch the end customer, but they play a significant role in the future of financial services.
Let us define 'B2B fintech' along two lines, first, a B2B firm sells to other businesses, not consumers and secondly, B2B fintech companies provide a core part of the technology stack in financial services. Thus, a digital bank that provides business banking is in, while a digital signature firm that sells a lot to banks and lenders wouldn't make the cut. This is how B2B fintech companies are occupying a firm hold in the market.
With so many lists of B2B fintech companies floating on the internet, it may be difficult to believe that there isn't a great list that includes the top B2B fintech companies. So, here we are with our list that focuses on the B2B fintech firms on the basis of the section in which they mainly operate.
Here we go,
B2B Lending
In the present modern economy, B2B lending firms are able to apply different strategies to offer unique financing options that can change the manner in which you do business. In the business environment, a dollar can go a lot further. This means that B2B lending could very approach to change the economic landscape. The main advantage of B2B lending is flexibility.
Kabbage
A line of credit is the lifeline your business requires. Best utilized for managing variable expenses, this type of financing is best used for preemptively getting access to capital that you might not yet need.
Like a standard business loan, you choose how much you might want to borrow and fill out a simple online form. When approved, you can access to as little or as a significant part of the principal as you like. The benefit of a line of credit is that you don't pay interest on what you haven't utilized. The loan principal is more like a limit. Every month, you're only required to pay the interest you have incurred. The borrowed amount is repaid on your schedule, offering a loan that works for your business.
Kabbage can offer loans to firms that can't qualify through traditional lenders, and offer reduced rates to financially stable businesses. They review thousands of data points across your business to construct a fair risk assessment and have attracted financing from lenders who want to reduce their risk.
B2B Payment Platform
While much has changed around the world of consumer payments, the business-to-business (B2B) payment landscape has evolved at a much slower pace.
B2B payments are payments made between companies. A startup tech company might pay AWS (Amazon Web Services) for servers. A restaurant owner might pay a supplier for vegetables, fruits, meats, etc. Basically, any time one business invoices another business, it creates a scenario of B2B payment.
Paypal
PayPal offers a B2B payment service that makes it easy to invoice clients and easy to send payments to and receive payments from vendors on the system. All they need to do is click the "pay" button, and they can pay with their PayPal balance, a linked bank account, or their credit or debit card. It's very easy to manage all your invoices from your PayPal account, and you can also schedule invoices in advance. It's additionally possible and simple to accept instalment payments. Purchasers can pay invoices with their PayPal balances at no cost; the seller incurs a fee of 30 cents plus 2.9% on each transaction paid with a credit card.
If you want even more advanced B2B payment features, there is a fee of $30 monthly on top of transaction fees. This upgraded plan, called PayPal Payments Pro, lets you accept phone, mail, and fax payments. You can also develop and host an online checkout experience for your wholesale buyers.
B2B Wealth Management
Majority of the financial planning and investing process has been digitized, even at the largest of client-facing investment advisors and brokers. If there is a trend that is constant in the wealth management industry, it is the rising expectations that advisors have from their technology.
Oranj
Oranj is the first free wealth management platform in the world for advisers and the investors they serve. It gives an efficient and engaging experience for clients with robust client-facing tools for investors and robust back-office tools for the advisers that serve them. The Oranj platform is custodian agnostic, providing advisers with digital onboarding abilities and account aggregation from various institutions. With Oranj, advisers can now communicate and collaborate with client tools like digital account opening and client dashboards that provide latest account balance and information.
Digital Business Banking
Business banking won't be the turf of traditional banks for much longer. Digital banks have effectively taken over retail banking, and now they're heading into the business banking market at full pace. In the present day and age, your bank needs to have online banking capabilities. There are Digital-only banks as well as physical branches offering online banking services. Banks need to provide digital banking services to businesses to be recognized as Digital Business Banks.
Novo
If you're a small business owner, freelancer, or entrepreneur looking for an online-only business banking solution, you can consider and trust Novo. Novo is a modern and simple way to handle your business banking requirements. No monthly service fees, Refunds at all ATMs, Free incoming and outgoing ACH transfers, Free domestic and foreign wires, Free mailed bank checks, etc are some of the benefits of this banking platform.
It takes less than ten minutes to apply for an online business bank account on Novo. You require only $50 to open an account. Novo has an outstanding mobile app that lets you handle all of your business banking needs on the go. It integrates with business tools that you're already using, like Slack, Xero, and Zapier. You'll also benefit from discounts on business tools like HubSpot, Salesforce, Google Cloud, Zendesk, and Stripe. Overall, Novo is a basic digital-only bank for business owners seeking simplicity. But it does lack other banking tools beyond a checking account.
Data Services
As the financial ecosystem turns out to be more interconnected, data services firms play a key infrastructure role through an aggregation and analysis layer.
FiniCity
A part of Finicity Corporation, Finicity Data Services provides Fintech application developers with API Services for Account Aggregation, Cash Flow Verification, and Account Ownership Verification. They are also a leading provider of API services to financial app developers around the world to help them build the next generation of winning financial applications. Finicity Financial Wellness is a personal finance management product that empowers individuals to eliminate debt and enhance their personal savings. In September 2015. the company has acquired Aurora Financial Systems

Chandrima is a Content management executive with a flair for creating high quality content irrespective of genre. She believes in crafting stories irrespective of genre and bringing them to a creative form. Prior to working for Hrtech Cube she was a Business Analyst with Capgemini.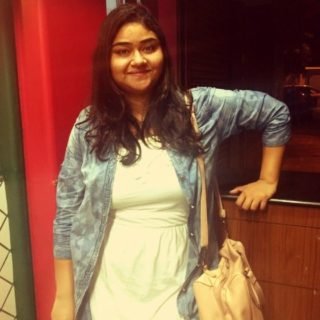 Chandrima S.