Ranging from innovations in cryptocurrency to enhancements in international payments, there are a number of advancements to look out for, in the payments arena.
In this day and age, when you can learn how to cook online, buy the groceries required for cooking, online, you more often than not pay for them online as well. It is not just about technological advancement anymore; it is about the criticality of situations and the market demand.
Cash transactions feel like history with the emergence of cashless payments.
Especially with the pandemic nearing its 2-year tenure, cash transactions are no longer viable keeping the safety and the current situations in mind.
Cashless payments are not just limited to plastic money, nowadays, online transactions are done using our mobile devices, wearables, and also our retina and voice. Payment transactions are now customer-centric and customer-led. For example, when Amazon launched its cashless and cashier-less store, AmazonGo where the customers can just pick up whatever groceries they need and leave the store without having to wait in the payments queue or paying at the self-checkout booth.
The store uses data fetched from multiple sensors along with computer vision and artificial intelligence which allows the customers to walk out of the store and pay through their phone when they receive the receipt of their bought items. This payment system removed the hassle of cash, cards, e-wallets when at the store and offered users the ease of paying later. Many such advancements in the payments sector have been made that are noteworthy.
The online payments platform industry is going up the hill. In fact, the global payment gateway market which was valued at $10.7 billion three years ago, i.e. in 2018 is expected to grow three times more than it was and reach somewhere around $41 billion by the next three years in the year 2024, according to a research by the TechSci Research.
There are some exemplary innovations that have disrupted or are on the pathway of disrupting the payment platforms sector in the fintech galaxy. Let us look at the Top 5 innovations in the payment platform.
1. Cryptocurrency – Cryptocurrency based on the DLT facet of blockchain technology is one of the most creative innovations of the fintech industry. It utilizes the decentralized approach for being the top virtual currency. Cryptocurrency aims at removing cash transactions based on fiat currency to establish a secure ecosystem that is immune to manipulation and counterfeit. Payment platforms like BitPay and Ripple accept cryptocurrency without the need of any intermediary banks in exchange for any purchase made. These platforms are secure and eliminate the issue of a double spend. The payments on these platforms are not affected by price volatility as one would anticipate.
2. Contactless Payments – Despite so many disruptions, there is one thing that is common and the biggest threat in today's world, coming in contact with a device or a solution for payments. Even if you want to pay using online platforms, you will either have to use your phone or your card that might be making use of the biometric technology, because well, disruption in the industry. But this is also being taken care of. Voice recognition and facial recognition are now being deployed for payments as well. Payment giants like PayPal and Venmo allow users to make payments using their device assistants like Alexa or Siri. This innovation is based on AI and predictive analytics along with anomaly detection and prescriptive analytics by developing algorithms that include natural language processing.
3. Business Payments Network – These are payment networks that consist of buyers and suppliers and form a B2B payments platform. Payment platform providers like Billtrust offer a faster, touchless payment solution that enables the suppliers to accept electronic payments easily and without manual processing or having the need to convert their users to specific methods of payment. It provides flexibility in payments for both parties – suppliers, and buyers and also provides end-to-end visibility of transactions through detailed transcripts.
4. International Payments in real-time – In older times, international payments required a lot of patience along with the ability to convert currencies and deal with the complexities, because of the functionality of legacy systems that took time to process international transactions. But now, there are several payment platforms that not only offer international payments in real-time but also perform the conversion in different currencies. Cross-border payments have become seamless with platforms like PayTabs offering enriched solutions.
5. APIs – Application Processing Interfaces or APIs deploy technologies that allow two systems to interact with each other. With the use of API in the fintech industry, especially for payment platforms, companies are using APIs to get access to data from these platforms with compliance and utilize them to custom-make solutions for entities – businesses or communities.
This is just the beginning of innovation for the payment platform facet of the fintech industry. The range of opportunities is widespread. With solutions ensuring immunity and resistance to anomalies and malpractices, payment platforms are also working towards the detection of money laundering activities in everyday functionalities. It will be interesting to see what more the fintech world has to offer in terms of payment platforms.
For more such Updates Log on to https://fintecbuzz.com/ Follow us on Google News Fintech News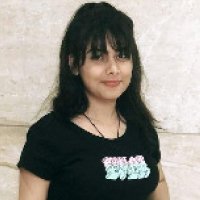 Tanvi Tirthani is a content writer and strategist with a special foray into technology. She has been a keen researcher in the tech domain and is responsible for strategizing the social media scripts to optimise the collateral creation process.
Tanvi Tirthani