Trading Technologies International, Inc, a global capital markets technology platform provider, and Abel Noser Solutions, LLC (ANS) announced a definitive agreement for TT to acquire ANS, the industry-leading provider of transaction cost analysis (TCA) for investment managers, brokers, asset owners and consultants, from Abel Noser Holdings, a majority-owned portfolio company of Estancia Capital Partners. Terms of the transaction, expected to close on Aug. 31, were not disclosed.
The acquisition represents TT's extension into the multi-asset data and analytics space, further building on its expansion into new asset classes. In June, TT announced the establishment of a new foreign exchange (FX) business line, TT FX, following its entry into the fixed income space in March with the acquisition of AxeTrading. TT has long been a leader in technology solutions for listed derivatives.
Abel Noser Solutions, the fintech subsidiary of Abel Noser Holdings, provides comprehensive pre-trade, real-time and post-trade TCA products and services to both the buy side and sell side for a range of asset classes, including global equities, FX, futures, fixed income and options. Abel Noser also offers a broad range of compliance reporting, trade surveillance and algorithmic trading solutions.
TT CEO Keith Todd said: "This acquisition enhances our appeal to the buy side with an offering that spans multiple asset classes which we can fortify with the wealth of anonymized data harnessed through our platform. Abel Noser's pioneering solutions have for decades been critical to the success of buy-side participants across the globe who recognize that the ability to reliably analyze transaction costs is essential. We intend to introduce the tools into the listed derivatives space through our vast client base, build on Abel Noser's FX TCA capabilities as we roll out our new TT FX initiative and offer the firm's clients the full breadth of TT services available."
Peter Weiler, Abel Noser CEO, said: "We are delighted to become a part of the TT family. Our complementary multi-asset platform offerings will drive our business to new heights by continuing to deliver exceptional service and additional product innovation at an accelerated pace to our clients. This strategic move represents a significant milestone in our company's history and will enable us to leverage the global reach of TT to better serve our customers and offer broader opportunities to our employees and partners."
As a result of the acquisition, Abel Noser's TCA and regulatory services will be made available to TT clients. Abel Noser's clients will be able to leverage the comprehensive services and functionality of the TT platform. Over time, Abel Noser's analytics will be integrated into the TT platform.
Abel Noser LLC, an agency-only brokerage that provides a range of trading services and analytics for investment managers, asset owners, investment consultants and brokers, is not part of the transaction and will continue to operate as an independent agency-only execution broker-dealer.
TT will acquire START, a broker-neutral trade optimization platform, from Abel Noser LLC in a second transaction expected to close by the first quarter of 2024.
Foley & Lardner LLP is acting as legal advisor to TT. Ardea Partners LP is serving as financial advisor, and Seward & Kissel LLP is acting as legal advisor to Abel Noser Holdings.
Fintech News – The Latest News in Financial Technology.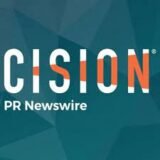 PRNewswire