TradingView, the largest platforms for retail traders and investors, has partnered with Dow Jones Newswires to integrate trusted, real-time market news into its website and mobile applications.
With this integration, TradingView users will now have seamless access to premium news coverage and analysis from Dow Jones Newswires, including real-time updates on global markets, economies, political events, and expert insights from Dow Jones's world-renowned newsroom.
This content is further enhanced with news and insights from The Wall Street Journal, Barron's and MarketWatch, helping TradingView users stay up-to-date with the latest market trends and make more informed trading decisions.
"We pride ourselves on providing the most trusted journalism, data and analysis to help the global financial community make smarter, faster decisions," said Joe Cappitelli, General Manager, Dow Jones Newswires. "Making our content available within the TradingView platform will give users an edge when navigating market trends and spotting investment opportunities."
"It's a great day for TradingView users," said Pierce Crosby, General Manager at TradingView, "With the addition of Dow Jones Newswires, we enhance our overall offering to provide lightning-fast information for major equity and commodity markets around the world. Personally, I am also excited for the inclusion of breaking news from The Wall Street Journal, Barron's and MarketWatch."
Fintech News – The Latest News in Financial Technology.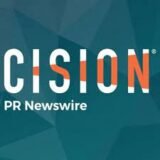 BusinessWire