TSG (The Strawhecker Group), a globally recognized analytics, intelligence, and solutions-focused firm in the payments industry, is excited to launch TruMonitor, a new SaaS product and component of the firm's Global Experience Monitoring (GEM) platform.
GEM is a data-driven service that gives payments providers real-time insights to optimize experiences from the merchant, developer, and technical perspectives. TruMonitor caters to the technical perspective by providing 24×7 monitoring and alerts for APIs, websites, and multi-step processes.
When evaluating the top fifty U.S. merchant acquiring homepages, TruMonitor identified that PayPal and Fiserv had the fastest websites, nearly four times faster than average.* TSG also monitored Contact pages, a key destination for prospective merchants, and found that Clearent, Global Payments, First American Payment Systems, and Fiserv experienced the fastest response times below .1 second, nearly five times quicker than the average.
Additionally, TruMonitor found that twelve percent of the top fifty experienced outages on their homepage during a seven-day monitoring period, while fourteen percent had outages on their Contact page.
"For merchants looking to accept payments, speed and uptime matters," said Al Novacek, Senior Director of Product Operations at TSG. "Response times, outages, and other errors can all impact a company's perception and ultimately their bottom line."
From monitoring shopping carts and identifying bottlenecks to ensuring merchant application sites are live and functioning, TruMonitor goes beyond the basic functionality of competing products to connect payments, merchants, and everything in between so users can protect brands, reputation, and revenue.
"There is a real need for customized monitoring for the payments industry," said Mike Strawhecker, President at TSG. "TruMonitor solves that need through personalized service that empowers GEM subscribers to track and benchmark vendors, competitors, and API performance. The product reflects the same goal of the overall GEM suite: help companies avoid pitfalls, lost revenue, and poor user experiences."
TruMonitor includes monitoring for websites, multi-step/click stream processes, networks/services (DNS, FTP, email, traceroute), and APIs. Users of the product enjoy real-time performance alerts, a customizable portal to monitor connections 24×7, daily automated reporting, training, support, and more. TSG maintains over 40 monitoring stations across North America, South America, Europe, and Asia-Pacific to sync data from multiple locations, eliminating false alerts.
In addition to TruMonitor, GEM subscribers benefit from real (not synthetic) transaction metrics, and annual API set and developer roadmap assessments. Subscribing companies account for an estimated 62% of all payment gateway volume in the U.S., and the platform helps them increase customer retention by 5% or more. TruMonitor is also available to purchase as a standalone platform.
Fintech News – The Latest News in Financial Technology.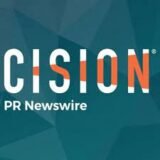 BusinessWire