Two Sigma Insurance Quantified (TSIQ), a leading underwriting technology company for the commercial property and casualty industry, today announced a partnership with NominoData, a solutions company helping clients with worldwide identity, compliance and risk management. Through this partnership, NominoData's OFACplus dataset will now be available to customers of TSIQ's underwriting workbench solution, SubmissionIQ. By incorporating this data directly into their workflows, firms will improve their ability to detect fraud and strengthen risk management earlier in the underwriting process.
The OFACplus dataset aggregates high-risk watch lists into a single, easily consumable data file to help manage risk and sanctions. Through an API integration with SubmissionIQ, underwriting teams can quickly and easily call the data to verify an individual or company identity, flagging any high-risk information. Use cases in TSIQ's currently active industries include fraud detection in commercial transportation for firms to better verify company and driver identity, and professional liability programs to validate businesses and individuals within a practice.
"At TSIQ, we are committed to making sure underwriters have the data where and when they need it to make more informed and consistent decisions. By integrating the OFACplus dataset with our SubmissionIQ platform, we're further enhancing the underwriter's experience and instilling confidence along the way," said Jeff Tyler, Head of Product, Data Science, and Engineering at Two Sigma Insurance Quantified. "NominoData's innovation and commitment to empowering better risk management complements our mission of applying a more systematic underwriting process to promote safer practices."
"We are excited to make OFACplus available to TSIQ's client base and look forward to working together to further simplify fraud detection," said Al Macdonald, Chief Executive Officer of NominoData. "Our partnership enables enhanced transparency through greater and easier access to data, true tenants of data-driven digital transformation that both our companies value."
Incorporation of NominoData's OFACplus dataset directly within SubmissionIQ represents the latest partnership underscoring TSIQ's best-of-breed approach at collaboration to drive better, more efficient underwriting decisions. In October, TSIQ announced its partnership with Central Analysis Bureau (CAB), a leading provider of risk assessment tools and data for the transportation insurance industry.
For more such Updates Log on to https://fintecbuzz.com/ Follow us on Google News Fintech News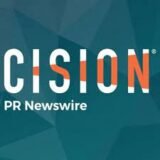 PRNewswire