Vantagepoint integrates new cryptocurrencies into its platform after analyzing sufficient
historical data and applying machine learning techniques to ensure they meet its accuracy
standards.
Trading in cryptocurrencies represents a thrilling new frontier, and Vantagepoint AI, the pioneer company that empowers independent traders with artificial intelligence technology on their personal computers, had the foresight to commence training on its neural networks years ago to grasp their patterns and market correlations.
The GALA token is cryptographically secured and native to the Gala Games ecosystem. GALA can be transferred peer-to-peer between users, and they have complete control over how to use it. Thus, the GALA token fuels the Gala Games ecosystem.
VantagePoint's software delivers predictive market trend forecasts with a precision of up to 87.4% proven accuracy for various assets, including cryptocurrencies, up to three days ahead. The company implements strict standards for forecasting before adding an asset to its software, ensuring traders have access to dependable technical analysis in the unpredictable realm of cryptocurrencies.
Lane Mendelsohn, President of Vantagepoint AI explains, "While all trading entails risk, our objective is to assist traders in making informed choices with greater confidence by providing them with data-driven forecasts generated by artificial intelligence."
Mendelsohn continues, "Cryptocurrencies represent an exciting opportunity for traders and a glimpse into the future. In fact, we even accept cryptocurrency as payment! However, it's vital for traders to make informed trading decisions, free from emotions. This is where our A.I. technology comes into play."
To learn more about the newly added cryptocurrencies and pairs the company has added and how traders can use the power of A.I. for their trading visit www.vantagepointsoftware.com/demo
For more such Updates Log on to https://fintecbuzz.com/ Follow us on Google News Fintech News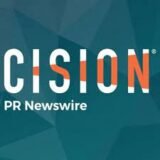 PRNewswire