FinTech is one of the biggest sectors which has witnessed tremendous development when it comes to technological advancement. As the competition in the industry continues to advance, key players have no choice but to upgrade to the latest technologies to provide better and faster service to its customers.
While technologies like the Internet of Thing (IoT) and blockchain have made substantial advances in the area and have disrupted the manner in which banks and other financial organisation offer their services, the next wave of change will be driven by emerging technologies like artificial intelligence (AI), big data and machine learning (ML).
Have you ever experienced AI-based hyper-personalization? No? I think you have, we all have. Remember the notifications from food delivery apps such as Swiggy, Zomato, etc during your lunch hour, reminding you of your preferred dishes? It is a simple example of the use of hyper-personalization with the help of AI.
Let us first see, what is hyper-personalization?
It is a step ahead of the old school explanation of personalization. Brands depicting that they know about you and care for your choices, preferences, and so on, through notifications, pop up reminders, and specially drafted emails are hyper-personalization.Fintech News

What is the role of AI in hyper-personalization?
AI helps in the working of the entire idea behind the hyper-personalization. It works through consumer data. Utilizing consumer data like past experiences, purchases, reviews, and even clicks, the AI draws patterns and reaches conclusions that are further used by the organization in the hyper-personalization.
Role of AI-based hyper-personalization in the present world:
In the present world, 81% of consumers want brands to understand them better and know when to approach them and when not to. As they are tech-savvy and well educated, they want the technology to make their life easier. They prefer the sites and brands which showcase what they exactly want, when they want that and, when this connection is poor, they move on to a better one. As per cmo.com, consumers are willing to pay even more for consumer-friendly experiences, which are fast as well as efficient.
And, this advancement has not left the Finance industry untouched. Fintech organizations have also started using AI-based hyper-personalization for providing better customer services and winning their trust.
Fintech and AI-based Hyper-Personalization
Everyone has a different source of finance, needs, and methods of using it. One structure cannot be appropriate for all. Here is the place where data of financial institutions can be used to create personalized structures as per the preferences and requirements of the consumers.
Today, what consumers need are not limited services but various options that show their choices, needs, and requirements covering more and more areas of their financial sphere.
For example, financial organizations utilize emails and notifications for advertising about insurance based on your age, nature of the job, and types of expenses.
By drawing patterns and obtaining conclusions, banks send notifications of car loans and home loans, etc. Despite the fact that there are numerous benefits of personalization through AI, according to The Digital Banking Report, only 6% of financial institutions say they are deploying advanced personalization technology. These days, the consumers want their fintech providers as any other retailer which takes care of their needs and suggests relevant product and services.
Almost 90% of retail banking customers who are provided with personalization services are exceptionally satisfied with the advice provided by their financial institution say they "definitely will" reuse their bank or credit union for another product. Time has come that the institutions develop themselves from personal connections to personalized connections to get the most favourable position of the technologies and succeed in the game. It has become important that they rise above just essential transactions.
Hyper-personalization at a glance
Key takeaways: tapping the potential of AI and data applications represent a significant opportunity for financial institutions to gain insights from their existing data and channel that data it into hyper-personal digital experiences tailored to their customer interests, with applications throughout the customer lifecycle. Successful execution of hyper-personalization adds value to the current service offering with improved onboarding processes, increased activity from consumers and strengthening of customer loyalty. BCG estimated in 2019 that personalization of the consumer experience could procure banks up to $300 million in revenue growth for every $100 billion held in assets.
What this means for your business: staying ahead of the curve as you get to know your customer better and then channel that knowledge and trends into a highly-customized digital experience that contributes to activity and trust. 
What it means for your customers: while users now expect a particular level of customization, hyper-personalized experiences in personal finance can lead to increased satisfaction and engagement, fraud-prevention, better decision-making and a feeling of human understanding from their banks and other financial institutions.

Chandrima is a Content management executive with a flair for creating high quality content irrespective of genre. She believes in crafting stories irrespective of genre and bringing them to a creative form. Prior to working for Hrtech Cube she was a Business Analyst with Capgemini.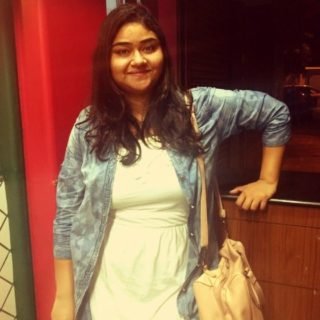 Chandrima S.