Wirex, a global leader in crypto payments with over 6 million users, is proud to announce its strategic vision and roadmap to become the primary payment layer for the Web3 ecosystem.
In the Web3 niche, where users have more control over their data and assets, it's clear that there is a need for a payment solution that's smooth, safe, and user-friendly.
Wirex has a longstanding history of bridging the gap between traditional finance and the digital realm, and today, the company is excited to unveil its ambitious plan in a new whitepaper.
Pavel Matveev, CEO & Co-Founder at Wirex, said: 'The traditional traditional banking systems, while robust, aren't inherently designed for the decentralised ecosystems that Web3 champions. Wirex, with its rich legacy in innovative payment solutions, steps in precisely here. Our vision is to create a payment mechanism that aligns with the ethos of Web3 while ensuring that users, developers, and enterprises get the best of both worlds.'
Wirex's vision, as outlined in the company's new whitepaper, consists of five core proposals:
W-Pay: ZK-powered payment focused 

App Chain

, a revolutionary approach to payments within the Web3 space.
Dual-Mode Wirex Card: Seamlessly integrating traditional finance with decentralisation.
Wirex Membership Model: Curating exclusive benefits for dedicated users.
Improved Tokenomics: A comprehensive overhaul of the Wirex ecosystem to promote stability and growth.
Transferable Loyalty: Transforming reward systems for more engaging and rewarding user experiences.
The company will gradually unveil each of these whitepaper parts to provide the community with a comprehensive understanding of its vision and plans.
Detailed information on how community members can contribute and influence these proposals will be shared in the near future.
Stay Ahead of the Financial Curve with Our Latest Fintech News Updates!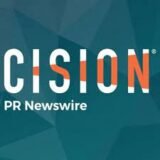 PRNewswire