The fintech startup, based out of India, Xtracap Fintech has raised $1 million in angel funding. Xtracap Fintech was featured in the fintech news arena previously for rolling out its mobile application called Bridge2Capital in October 2018 that offers small shopkeepers the ability to receive a limited amount of loans for paying their GST supplier bills.
The fintech startup claims that it has witnessed an overall increase in the customer base from less than 100 customers to more than 1000 shopkeepers, since the introduction of its app. The company has also surpassed 30,000 registrations all across India.Fintech News

The company reveals that it has managed around 70 crore INR worth of financing by delivering credible financial integrity to small businesses and shopkeepers under the geographical regions that it operates.
The fintech firm has plans of utilizing this investment for offering new products and services as well as for penetrating into new markets and tapping untouched customer base.
Apart from the mobile app, Bridge2Capital, the startup also has other products in its diverse portfolio like the order management logistic payment solution, QR based online payment solution, digital gold saving scheme, digital ledger, and online insurance.
Xtracap Fintech has expectations of delivering its customer base access to all these offerings by the month of March in 2021.
The startup was a part of an incubation program that was managed by CIIE-IIMA. It also received certain grant funding from the same.
The aim of the company is to target around 2 million retailers in a marketplace that is serviceable and comprises 14 million retailers covering more than 1500 locations.
To know more about such fintech news and updates, stay tuned to the fintecbuzz. Fintecbuzz offers its users with regular and high-quality content from in and around the fintech industry across the globe.

Aashish is currently a Content writer at FintecBuzz. He is an enthusiastic and avid writer. His key region of interests include covering different aspects of technology and mixing them up with layman ideologies to pan out an interesting take. His main area of interests range from medical journals to marketing arena.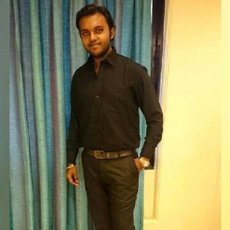 Ashish Y.