According to the 2023 ACI Speedpay Pulse report, published by ACI Worldwide, a global leader in mission-critical, real-time payments software, 35% of consumers express readiness to switch their bill payment method to achieve faster processing. This shift in consumer behavior can be attributed to the fear of being penalized for late payments among the growing number of people making urgent or same-day bill payments.
The ACI Speedpay Pulse report is a consumer billing and payment trends research study conducted by ACI Worldwide. The report delves into consumer billing and payment trends against the backdrop of rampant digitization and its impact on payment preferences and experiences across four different generations: Gen Z, Millennials, Gen X and Boomers.
"Billers are curating diverse payment options to cater to consumers' growing demands for choice and convenience. In an era of abundant choices, consumers find themselves in a predicament when deciding how to settle their bills, and macroeconomic forces such as inflation have significantly influenced and reshaped consumer bill payment habits," said Ron Shultz, head of the biller segment at ACI Worldwide. "Billers have an excellent opportunity to stay ahead of this curve and work with their payment partners to add value beyond variety, by increasing reliability, speed and security in payments."
Pay later but on time, in real time
According to the report, financial concerns are prevalent among younger consumers, with 80% of Gen Z consumers having bill-pay anxiety. More than half (63%) of Gen Z consumers also find their bill payment experience stressful. Billers could alleviate these worries by introducing faster ways to pay, making it easier for consumers to pay at a time that is convenient for them and helping to reduce delinquencies. The launch of the FedNow Service — the new instant payments infrastructure developed by the Federal Reserve — paves the way for a new era of enhanced payment options, allowing for greater financial flexibility and certainty when making time-sensitive payments.
Harness mobile wallets' popularity to transform payments and communications
Nearly one-in-five Boomers are still writing checks, despite the rising cost of postage and the risk of loss, theft and delay. Conversely, mobile wallets are gaining traction, with nearly half of the consumers surveyed interested in paying bills with their mobile wallets. This includes 24% of Boomers who are happy to consider switching to a mobile wallet. Billers have a unique opportunity to capture these consumers by launching incentivized enrollment campaigns, encouraging them to effortlessly add their bills as passes in their digital wallets.
Engage customers as fraud-fighting allies
Consumer adoption of best practices for securing their online credentials has been sluggish. The report reveals that 32% of consumers still write down their passwords on paper, while 16% persist in using the same or similar passwords across multiple platforms. About one-quarter of the consumers never change their password or do so only when prompted by billers. To mitigate the financial and reputational risks associated with fraud and identity theft, it is imperative for billers to actively educate customers on enhanced security measures and build robust fraud strategies incorporating technology such as AI and machine learning to combat the growing sophistication in fraud.
Fintech News – The Latest News in Financial Technology.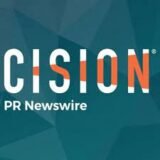 BusinessWire