21.co, the world's largest issuer of crypto ETPs, announced the appointment of Kevin Marsh as the company's Head of United States. As interest for crypto exchange traded funds (ETFs) grows in the United States, Marsh's traditional finance background will help 21.co continue its global expansion, strengthen its commitment to the region and build further bridges for U.S. institutional investors into the world of crypto.
In this role, Marsh will develop and execute 21.co's distribution strategy in the United States, working closely with key stakeholders and clients to provide exchange-traded investment solutions through its subsidiary 21Shares. He will also be a key contact to institutional investors, bringing customers new routes, like tokenization and other technologies, to enter into the crypto space.
"We are thrilled to welcome Kevin Marsh, our new Head of U.S., as the driving force behind our expansion in the United States. With a proven track record in the industry, Kevin brings a wealth of experience and expertise," said Isabell Moessler, Global Head of Distribution at 21.co. "Kevin's arrival signifies our commitment to growth and global expansion. Together, we're poised to lead the way in shaping the future of crypto in the United States."
Marsh brings more than twenty five years of traditional finance experience to 21.co. He most recently served as Vice President, Senior RIA Market Leader New England at Invesco US, and was previously the Senior Regional Vice President of PowerShares, where he led a team to grow the company's ETF sales and strategy. He has also previously held roles at Fidelity Investments.
"As 21.co enters the U.S. market, it's imperative to introduce professional buyers to the 21Shares brand, our cutting-edge research team, and how these offerings provide meaningful value to portfolio construction in a way that builds trust and confidence," said Kevin Marsh, 21.co's Head of U.S. "I'm excited to bring that foundational TradFi experience to the 21.co team and execute on our vision to be the most trusted, valuable resource in the digital asset space."
Stay Ahead of the Financial Curve with Our Latest Fintech News Updates!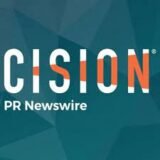 PRNewswire