KuCoin, one of the top 5 crypto exchanges in the world according to CoinMarketCap, has released the 16th report of "Understanding Crypto Users" Series, South Korea edition. This edition shifts its focus to the dynamic South Korean crypto market, which has experienced significant growth and evolution. In the recent years, South Korea market has become one of the most active forces in the crypto market, to better understand the South Korean market, KuCoin commissioned a third-party research company to conduct the survey on the South Korean crypto market, and the key data obtained is as follows:
Around 26% of South Korean adults are investing in cryptocurrencies, with a significant increase in participation from women, who make up 67% of Gen Z crypto investors. The growth in crypto investment is largely driven by the younger generation, with 35% of Gen Z investors joining in the last six months and a third of Gen Z and Gen Y investing more than 50,000 KRW (which Is about USD$ 280). The report provides valuable insights for crypto enthusiasts, investors, and businesses considering expanding into the South Korea market.
Key Findings:
1. Growing Crypto Adoption in South Korea: 26% of South Korean adults invest in crypto, with increasing engagement from female investors, accounting for 67% of Gen Z crypto investors.
According to the survey, over a quarter (26%) of South Korean adult internet users aged 18 to 60 own crypto or have invested in crypto in the past six months. The survey also showcased the increasing participation of young women aged 18-30 (Gen Z) in crypto investment. Gen Z's higher percentage of female participation (67%) compared to Gen Y (33%) and Gen X (39%) suggests a potential shift in gender dynamics within the crypto space, signifying a potentially transformative shift in the demographics of crypto investors, with women playing a more significant role in the future of the industry.
2. Crypto Growth Fueled by Youth: 35% of Gen Z Crypto investors joined in last 6 months, 1/3 of Gen Z and Gen Y invest more than 50,000 KRW
The data indicates a substantial influx of new investors into the South Korean crypto market, with 25% of overall crypto investors having made their first crypto investment within the last six months. The data also reveals that Gen Z and Gen Y investors are more likely to invest larger amounts in crypto, with 31% of Gen Z and 30% of Gen Y investing above ₩50,000, compared to 21% of Gen X doing the same.
3. Motivations of Crypto Investment: 38% of Gen Z crypto investors desire to get rich overnight with crypto
Survey shows that the primary motivation for crypto engagement across all generations is long-term wealth accumulation (47%). However, Gen Z and Gen Y are slightly less focused on this compared to Gen X, reflecting a more conservative approach to crypto investing among older generations. Report shows that Gen Z stands out at 38% indicating a desire "get rich overnight" compared to the overall average of 30%, suggesting a greater inclination among younger investors to seek quick profits.
4. Crypto Investment Interest: BTC and ETH remain dominant choices, followed by NFT and Metaverse projects; Gen Z prefer public chains and DeFi projects
5. Exploring Crypto Usage in South Korea: HODLing is the most common use case embraced by 39% of South Korean crypto investors; 29% of Gen Z crypto investors bought NFT
6. Learning About Crypto: 43% of Gen Z learn crypto investment via social media; YouTube, Instagram and Kakao are top social media for trusted crypto news
In the spirit of sharing latest movements in that market with our users, KuCoin recently launched the latest feature of "Hot Money" to deliver trending projects in South Korea, which could be a tool to assist users to catch the trends and find the crypto gems.
The full report on "Understanding Crypto Users in South Korea" can be accessed on KuCoin Blog here English Version, Korean Version. The survey participants were individuals who completed an online survey between May 5 – May 12, 2023. The data presented in this report is based on surveys conducted by KuCoin using the SurveyMonkey Audience tool.
Stay Ahead of the Financial Curve with Our Latest Fintech News Updates!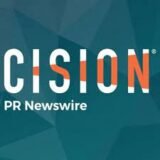 BusinessWire