360 Financial, a boutique wealth management firm, and Fleming Investment Group, a financial planning practice, announced their merger today, creating a comprehensive wealth management firm. The combined company will operate under the 360 Financial brand, servicing of over 1,000 clients and managing approximately $529 million in client assets.
Mike Rogers continues as the founder and president of 360 Financial. Fleming Investment Group's former president, Brian Bohnsack, takes on the roles of senior vice president of 360 Financial and managing principal of the Elk River location. Amy Lemke, director of operations, manages the transition to 360 Financial for both teams with a collaborative transition plan. The headquarters for the combined company will be in Wayzata, Minnesota.
"We are excited to join forces with Fleming Investment Group. This opportunity is great for our firm to expand into the Northwest metro area, collaborate with an outstanding advisory team, and provide additional resources to our respective clients," said Mike Rogers, president of 360 Financial. "Brian has built a tremendous client-focused planning practice and together we believe we will create a win-win environment for our firm and, more importantly, our clients."
Together, 360 Financial continues to enrich lives through values-based principles for our clients, employees, and team members. By living and breathing six core values: confidence, going above and beyond, positivity, problem-solving, community impact, and integrity, and is well-regarded by our clients as we help them to pursue their aspirations.
"We chose 360 Financial for many key reasons. Most important, 360 Financial's core values closely parallel our firm," said Brian Bohnsack, senior vice president of 360 Financial. "This new partnership also brings a local team of specialists that can assist us in many areas like investment management, advanced financial planning, and client service support."
The 360 Financial clients can now choose between two convenient office locations. The additional members strengthen the 360 team bench, creating growth and opportunities, like remaining on the 2022 Inc. Magazines Best Workplaces list. 360 Financial made the national list of 475 companies, is one of 35 companies in the financial industry, and the only one based in Minnesota.
For more such Updates Log on to https://fintecbuzz.com/ Follow us on Google News Fintech News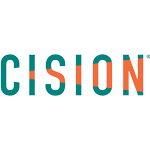 PRNewswire