Utility Token Will Reward Customers for Their Loyalty and Maximize Yield
Abra, a leading wealth management platform for cryptocurrency investors, announced that today, it will begin airdropping a new utility token, Crypto Perx (CPRX), to its customers as part of the recently launched Abra Perx Rewards Program. The utility token, created by the newly formed Crypto Banking Alliance (CBA), is the backbone of the Abra Perx program. Abra Perx is Abra's new rewards program designed to maximize yield for Abra customers and recognize them for their loyalty while creating new opportunities for engagement on the Abra platform.
As part of the token launch, announced at Token2049 on October 7, Abra is airdropping 150 million CPRX (5% of total supply of CPRX) to its customers as a reward for previous in-product actions, referrals, and social sharing actions. On an ongoing basis, Abra customers will continue to receive CPRX for a wide range of account activities, including creating accounts, making referrals, and using Abra products.
"The token economy has seen incredible growth over the last year, and demand only continues to increase," said Bill Barhydt, Founder and CEO of Abra. "Our goal has long been to make the token economy easy and accessible to our customers, and we're proud to deliver the Abra Perx Rewards Program and the CPRX token to make that goal a reality. We thank the CBA for their partnership in providing Abra's customers with such a unique offering, and look forward to continuing to reward our customers for their loyalty and further evolve the future of banking."
Upon token launch, the CBA plans for CPRX to be listed on several cryptocurrency exchanges and decentralized exchange (DEX) liquidity pools. The value of the CPRX token will be set by the market. The CBA has minted 3 billion tokens in total and is allocating one billion of those to Abra over the course of four years.
By holding CPRX tokens in their account, Abra users will gain significant additional benefits from Abra's fast-growing crypto wealth management platform. Starting today, the Abra Perx program will provide all Abra customers with 60 days of boosted reward rates, including:
2.5% Cash back on all Abra Trade™ transactions,
5.0% Bonus yield for all Abra Earn™ funds,
-5.0% Negative loan interest (lower effective rates) for any Abra Borrow™ loan,
A $15 ignition reward for new users who fund their account,
$25 Referral rewards for inviting friends who fund their Abra accounts, and
CPRX airdrop recognizing existing Abra users' historical usage
Users may hold (or "stake") CPRX tokens for additional benefits or exchange them via Abra Trade for Bitcoin, Ethereum, USDC, or other assets supported by Abra. Users who continue to hold CPRX after 60 days will become eligible for continued rewards and new programs.
For more such Updates Log on to https://fintecbuzz.com/ Follow us on Google News Fintech News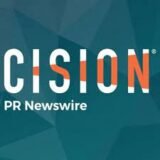 BusinessWire