Acrisure, a global Fintech leader, announced the formation of the Company's Southwest Region. Partners in Southern California, Nevada, Arizona and New Mexico will now operate as Acrisure and offer the Company's full suite of financial services solutions including personal and business insurance lines, cyber services, employee benefits, mortgage origination, next generation financial tools, and many more. Centered around offices in Los Angeles and Orange County, CA the Southwest Region will be led by long-time Acrisure Partner Patrick Thomas.
"The Southwest United States is home to many of our longstanding Partners, key business lines and unique areas of expertise. Under Patrick's leadership, this team will be equipped to support our clients like never before," said Greg Williams, Co-Founder, Chairman and CEO, Acrisure.
In his new role, Thomas brings over 15-years of experience operating as an Acrisure Partner in Orange County, CA.
"Clients always come first and by coming together as one cohesive brand, we'll accelerate our ability to provide Acrisure's "Extraordinary Advantage" to anyone looking to protect their businesses and lives," said Thomas. "Together our 1,200 colleagues in the Region will leverage Acrisure's limitless capabilities and deliver the full suite of financial services to address the various needs of our clients."
Transportation and logistics have always been a key industry in Southern California, home to the nation's two largest ports – the Port of Los Angeles and the Port of Long Beach – which serve as major pathways of goods for the entire West Coast. Acrisure's Southwest Region serves clients in these and other vital industries with a growing number of insurance and financial products and services. To access more information about the Southwest Region, visit www.Acrisure.com/Southwest.
Earlier this year, Acrisure announced its efforts to bring all its Partners under one brand as part of its growth-based transformation with a process that is expected to take several quarters. Over the last decade, Acrisure has grown from $38 million to over $4 billion in revenue and acquired more than 800 businesses around the world. For more news and more information, visit www.Acrisure.com.
Stay Ahead of the Financial Curve with Our Latest Fintech News Updates!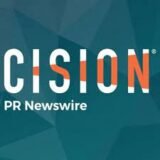 BusinessWire