DriveWealth, LLC, a global fintech and pioneer in fractional investing, announced the launch of fixed income and international mutual funds in its platform used by hundreds of partners around the world. Following its launch of options trading earlier this year, partners building investing products on the DriveWealth platform now have access to all major retail asset classes using one consistent set of APIs.
With fixed income access, customers can trade both US Treasury securities, as well as corporate bonds that trade over-the-counter in the United States.
DriveWealth previously added over 30,000 US mutual funds to its platform earlier this year. Now, non-US investors can invest in a wide range of fund products, with its launch of Global Mutual Funds. These can include sector funds, ESG funds, UCITS, and more—previously out of reach of many international customers.
Michael Blaugrund, CEO of DriveWealth, commented: "Portfolio diversification is a core tenet of successful wealth and asset management. With the addition of fixed income and mutual funds, on top of our recent launch of equity options, DriveWealth offers pioneering fintechs and more established financial institutions the ability to create multi-asset class investing experiences using our Brokerage as a Service platform."
This launch marks an important milestone for DriveWealth. While partners have historically used DriveWealth to launch innovative stock investment products, they can now use the same platform to help customers invest in stocks, bonds, funds, and options, all around the world.
These new asset classes are built on the same reliable technology DriveWealth is known for, with features like:
Execution, clearing, and custody. As a broker-dealer, in addition to a technology provider, DriveWealth provides all core brokerage services out of the box.
Market and pricing data. Partners launch new products on DriveWealth without a need for multiple additional vendor integrations.
Real-time APIs. Every investing workflow can be controlled entirely by a modern set of APIs that are consistent across every asset class.
Stay Ahead of the Financial Curve with Our Latest Fintech News Updates!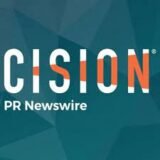 PRNewswire