TodayPay Inc. emerged from stealth mode at Money 20/20 in Las Vegas, to unveil the world's first faster payment technology solution helping merchants offer their customers instant refunds in multiple payment choices. TodayPay is a technology company pioneering a new category in payments called Refunds as a Service™ – an entire suite of alternative refund solutions for merchants to Refund Now Pay Later™ and offer Better Refund™ choices for consumers.
"Time is money," said Jeremy Balkin, Founder and CEO, TodayPay Inc. and former Head of Fintech for J.P. Morgan. "I built TodayPay because I've seen firsthand how the speed of a payment can change somebody's life," said Balkin. "There's over a trillion dollars of value exchanged every year in the form of refunds, yet there's been almost zero innovation improving the refund customer experience."
With the tagline 'My Money, My Choice,' TodayPay works best for e-commerce  merchants, marketplaces, logistics providers and insurance companies, aiming to  increase checkout conversion rates and grow loyalty driven sales, while avoiding  expensive disputes and fraud.
TodayPay decouples the refund, which is a payment solution, from the return, which is a logistics problem. "This helps merchants compete end-to-end on customer experience based on the speed of a payment, instead of the speed of broken supply chains," said Balkin. For consumers, it means the ability to get paid instantly with multiple redemption choices, instead of status quo, which is simply a reversal back to the original payment method on the next month's credit card statement.
"TodayPay is transforming the broken refund process, from where money goes to die, into an intelligent customer acquisition channel for merchants," said Balkin. TodayPay delivers instant gratification for merchants and consumers by offering refund certainty, speed, and choice. "Payments are sexy and TodayPay helps merchants transform refunds into revenues," said Balkin.
In 2022, the U.S. Census Bureau estimated total U.S. retail sales reached $7.1 trillion and approximately one-fifth of everything bought in the U.S. is returned every year. Items bought online have a 3 to 5 times return rate than items bought in-store. Several hundred billion dollars have been invested in reducing friction and creating a seamless online buying experience, however the backend of the checkout experience remains antiquated.
Research by the Baymard Institute shows average cart abandonment rates are 69% across the industry and disputes cost merchants and consumers $100 billion each year. The transaction friction has moved to refunds with a monolithic broken process that's outdated for the instant gratification driven digital economy. According to the National Retailers Federation, return fraud is now estimated to cost 10.7% per transaction, hurting merchants and consumers.
"Traditional refunds are monolithic, inflexible, and uncertain. Consumers often don't realize their refund doesn't actually go back in their bank account, and this broken process is no longer fit for purpose in the dynamic digital economy," said Balkin.
While operating in stealth mode, TodayPay has already generated significant traction with e-commerce merchants, insurers, investors, and the world's leading payment technology companies, including Visa.
The early success of TodayPay has been recognized across the industry with TodayPay recently named a Finalist for Startup of the Year, with the winner to be named at the upcoming US FinTech Awards in New York City.
Learn More about TodayPay 
Read the announcement blog by 

Jeremy Balkin

, Founder and CEO, TodayPay Inc.
Download the Where Is My Refund? white paper
Partners Powering TodayPay
TodayPay is working with some of the world's leading corporate and strategic partner firms powering the business.
Visa – a world leader in digital payments  
"Expanding access to financial tools and services is core to Visa's purpose – uplifting  everyone everywhere – and we're excited to work with companies like TodayPay in  bringing new solutions and approaches to this challenge," said Patrick Williams, VP and  Head of Accounts, Global and North America Fintech Partnerships, Visa
Amazon Web Services (AWS) – the world's most comprehensive and adopted cloud
"We are excited to serve as the underlying technology powering TodayPay's journey to make financial services a fairer, more seamless experience for consumers," said Sam Edge, Global Head of Fintech Startups at Amazon Web Services (AWS). "Helping founders to defy the status quo and pioneer new ideas is exactly what our tech stack was designed for."
Alloy – the world's leading end-to-end identity risk solution  
"We are thrilled to support TodayPay in their mission to decouple the refund payments and return processes. Their team understands the importance of maintaining a robust compliance program exceptionally well, and Alloy will allow TodayPay merchants to securely onboard users in order to reduce returns fraud." – Tommy Nicholas, CEO and Co-founder at Alloy
Soma Capital – the top seed investing platform in the world  
"The Soma Capital team is incredibly excited to back Jeremy Balkin and the Today Pay team in their official exit from stealth mode. Jeremy possesses all of the characteristics we look for in early-stage founders and more – our excitement is magnified by huge secular tailwinds of e-commerce penetration and higher returns rates for digital purchases." – Soma Capital Investment team
Marqeta – the global modern card issuing platform
"At Marqeta, we know that faster payments can be vital to improving people's lives, and we're proud to work with TodayPay on its mission to simplify refund payments and democratize consumer payment acceptance. Marqeta's platform gives high-growth companies like TodayPay the flexibility and control needed to overhaul a traditional market like returns. We're excited to work closely with the dynamic leadership team at TodayPay to enable them to reduce friction and deliver a seamless experience for their customers." – Todd Pollak, Chief Revenue Officer, Marqeta
Astra – the all-in-one platform for lightning-fast payments  
"TodayPay is solving a critical consumer pain point through real-time access to refunds.  Astra is excited to partner with Jeremy and his amazing team through our push-to-card payments solution." – Gil Akos, Founder & CEO, Astra
Ezri – innovative ecommerce brand  
"TodayPay is like Klarna for refunds." – Matias Lancewicki, Founder & CEO Ezri
GrailPay – the cutting edge B2B payments infrastructure company  
"TodayPay is revolutionizing the refunds industry and GrailPay is honored to power the bank payment and financing infrastructure for TodayPay. TodayPay's next-generation refunds technology and GrailPay's infrastructure to speed up settlement, finance payments, and process secure ACH payments is an unstoppable combo for the next era of payments." – Will Messina, Co-Founder & CEO
Shippo – the shipping platform for 21st century e-commerce  
"At Shippo, we've long been focused on helping businesses build trust with their customers by solving the complexity of shipping, including returns. We're thrilled to find partners in TodayPay as it innovates to improve the refund process and helps merchants create a more positive e-commerce experience for their customers." – Laura Behrens Wu, Co-Founder and CEO
Tango – the world's leading rewards technology platform  
"We're thrilled to be partnered with TodayPay on this exciting new offering, particularly  because we align so well with their goals of making payments faster, easier and overall  more delightful for the user. The way that retail handles refunds has needed some real
Innovation for some time and TodayPay is doing this. It's great to lend our strength in rewards, incentives, and payments to TodayPay's vision and to leveling up the refund recipient's experience." – David Leeds, CEO of Tango
Stay Ahead of the Financial Curve with Our Latest Fintech News Updates!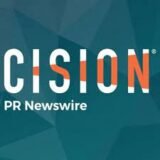 PRNewswire