Global conduct risk and compliance technology provider MCO (MyComplianceOffice) announced that the company has been ranked among the world's top risk and compliance technology solutions as part of the RiskTech100® 2024 by global research and analysis firm Chartis Research.
MCO provides compliance management software that enables financial services firms to reduce their risk of misconduct and maintain an ethical culture. MCO's integrated SaaS platform lets compliance professionals demonstrate they are proactively managing the regulated activities of the company, employees and third-party relationships on a single risk and compliance platform.
"We're thrilled to be acknowledged as a top participant in the global risk and compliance technology marketplace through the rigorous Chartis benchmarking and assessment process," noted MCO CEO Brian Fahey. "MCO was founded with the mission of delivering an integrated technology framework for helping firms keep pace with stringent and evolving regulatory requirements. This honor is a testament to the hard work and dedication of the entire MCO team to deliver on that mission."
The Chartis RiskTech100® is a comprehensive independent study of the world's major players in risk and compliance technology. Rankings are based on functionality, core technology, strategy, customer satisfaction, market presence and innovation, and focus on solutions, industry segments and success factors.
In conversation with Chartis Research Global Brand Director Mark Feeley, MCO Chief Revenue Officer Dave Kubersky stated that "one of the great challenges of compliance is the large number of areas that firms need to be cognizant of. Regulators are looking to see that you have all of the baseline capabilities well-covered." Watch their full exchange to hear more about how MCO helps firms assess trends across areas of compliance with a broad range of capabilities on an integrated platform here.
Stay Ahead of the Financial Curve with Our Latest Fintech News Updates!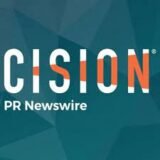 BusinessWire