i2c Inc., a leading provider of digital banking and payments solutions, announced that they will be hosting a live, one-hour webinar with American Banker and Discover Global Network, titled "How Generative AI is Revolutionizing Financial Services" on Wednesday, September 6, 2023 at 11:00 AM PT / 2:00 PM ET.
Artificial Intelligence (AI) is rapidly transforming what's possible within the financial services landscape. When financial technology is enhanced by AI, consumers are enjoying more frictionless, hyper-personalized experiences and financial institutions are improving their decision-making, mitigating risks, while also unlocking new revenue streams, and enhancing operational efficiencies across their business. Banks that integrate AI applications into their businesses are looking to realize an estimated $447 billion in costs savings by 2023.
This webinar invites audiences to hear from a panel of financial services experts as they share their 360° perspective on how generative AI can drive growth and innovation for financial institutions and where to begin integrating AI into their business.
This session will cover:
Traditional banking processes
The pressures for transformation, such as, elevating customer experience, hyper-personalization and the need to do more with less
Key considerations when integrating generative AI into your organization, including the process of migrating to new technologies, platform integration and maintenance, and consolidating data
Presenters:
Moderator: Michael Sisk, American Banker (Arizent)
Amir Wain, CEO, i2c
Kate Lybarger, Director of Payments Innovation, Discover Global Network
Fintech News – The Latest News in Financial Technology.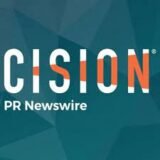 BusinessWire