DreamSave Platform Recognized for Fintech Innovations to Serve Unbanked Billions in Emerging Markets. DreamStart Labs, an award-winning provider of digital banking technology for emerging markets, is pleased to announce it has been named "Best Digital Banking Technology" at the 2023 Worldwide Finance Awards. The annual awards competition, now in its eleventh year, showcases market leading companies that have achieved breakthrough innovations in global financial services.
The company's flagship DreamSave app changes the game for unbanked people in emerging markets, making it easy to access loans and achieve financial goals through informal community banks and savings groups. Judges selected DreamSave from thousands of nominations based on its breakthrough innovations in user experience, behavioral science, gamification, credit scoring, and predictive analytics.
The award also noted DreamSave's ability to help third-party microfinance lenders reduce costs when delivering loans to low-income rural markets.
"Billions of people around the world have no access to fair and affordable financial services," said Wes Wasson, CEO of DreamStart Labs. "We're honored to be recognized at the 2023 Worldwide Finance Awards and grateful our technology is helping unbanked people around the world achieve their dreams of a better life."
Fintech News – The Latest News in Financial Technology.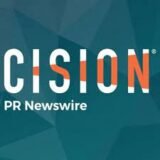 PRNewswire