With Second Investment, Financial Finesse Ventures Sets Its Sights on Closing America's Racial Wealth Gap. Financial Finesse Ventures, a first-of-its-kind venture arm devoted to elevating fintech solutions with high social impact, a new investment in OfColor: A bold, minority-owned financial wellness platform that is available to all, but is unapologetically focused on the financial empowerment of employees of color.
Founded in 2022, Financial Finesse Ventures is fully funded by Financial Finesse—the country's leading independent provider of unbiased workplace financial wellness coaching programs. The venture arm was established to bend the curve of the fintech industry, away from predatory, growth-at-all-costs models, and toward models that are both aligned with the best interests of consumers and able to significantly accelerate their financial security.
"We are beyond excited to partner with OfColor, a company whose mission speaks to my own goal of bringing critically needed financial wellness coaching to as many people as possible," said Liz Davidson, CEO of Financial Finesse and Financial Finesse Ventures. "OfColor is already making a name for itself as an influential changemaker in the industry. Together we will be able to meaningfully address the soaring rates of financial stress among employees of color, chip away at our country's chronic racial wealth gap, and transform millions of financial lives."
Financial Finesse will form a strategic go-to-market partnership with OfColor, with both entities sharing expertise and insight. With this investment, Financial Finesse will bring OfColor to the more than 12,000 employers it currently serves, significantly amplifying its own DE&I efforts and rapidly scaling OfColor's reach and impact. The partnership links the naturally complementary firms in ways that will propel both forward. In addition to funding, Financial Finesse will consult with OfColor, leveraging its institutional knowledge of the financial wellness market to drive continued innovation, operational efficiencies, and advancements in technology, data, and analytics.
"At OfColor, we see the workplace as one of the frontlines in the battle to close the country's persistent racial wealth gap, and our role is to create a positive ripple effect that benefits both employees and employers," said Yemi Rose, Founder and CEO of OfColor. "We have long admired Financial Finesse's effectiveness in driving life-changing outcomes for employees and value for employers. It is even more impressive that they have been able to achieve all that they have while remaining independent and without bias. As many of our users have been taken advantage of by the financial services industry, a strong ethical foundation was crucial in our choice of partner. We're thrilled to join the Financial Finesse Ventures portfolio and to leverage their expertise to advance our shared goals."
Since its founding in 2020, OfColor has significantly grown its client base, attracting a number of Fortune 100 partners, and successfully working to improve the financial health of employees of color via fintech tools, culturally relevant content, and financial coaching and therapy led by BIPOC coaches. OfColor has integrated the best from fintech and behavioral finance into a single platform—helping employers enhance their culture to create more productive and engaged teams, and empowering employees with wealth-building tools to secure a financial legacy.
Financial Finesse Ventures led a diverse syndicate of investors, all focused on double bottom-line investments that drive financial returns and social good in equal measure. Terms of the investment round were not disclosed.
Fintech News – The Latest News in Financial Technology.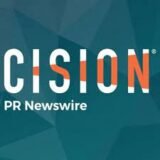 PRNewswire