Today heralds the thrilling launch of HipFinity, a trailblazing brand ready to challenge and reshape the conventional landscape of payment and financial service providers. Rooted firmly in a promise to deliver VIP service, unrivaled security, and straightforward usability, HipFinity is poised to change payments into a seamless and exceptional experience for Resellers, Merchants, and consumers.
Born out of an unwavering dedication to service, HipFinity couples a visionary perspective on payment technology with groundbreaking Fintech solutions. Our credo centers on comprehending our client's unique requirements and existing pain points, allowing us to deliver high-value solutions bolstered by the VIP support ISOs and ISVs have long been seeking.
"HipFinity signifies a dramatic paradigm shift in the payments industry. Everything we do is centered on the Reseller/ISO Client experience, leveraging decades of service to the Reseller community and nurturing durable industry relationships," said Lori Pagnozzi, HipFinity CEO, and Chief Disruptor. "Our mission is to inspire Resellers and ISOs to rethink their expectations of what a payment provider should be for them. At HipFinity, it's about revolutionizing the client journey."
Key Solutions and Services:
Comprehensive Agnostic Payment Solutions: HipFinity proffers a broad spectrum of payment options, including credit and debit cards, digital wallets, bank transfers, pay-by-text, BNPL, semi-integration, alternative payments, fee options, Android payment devices, and more. Our pioneering FIRE payment gateway is tailored to meet diverse customer preferences, ensuring all desired payments are accommodated.
Transformative Business Banking: Experience a radical shift in your financial journey with HipFinity innovative digital business banking services. Brimming with loyalty benefits and reward incentives, you'll discover the essence of truly effective business banking.
Empowered Control with FIRE Payment Gateway: The HipFinity cutting-edge FIRE payment gateway portals give users unparalleled autonomy and control. With a single click, resellers can disseminate instant updates to their merchant devices anytime, for any reason. A range of activities, from software updates, configurations, key encryptions, and processor changes, can be easily managed with a push, bypassing traditional downloads.
Swift Semi-Integration: HipFinity presents an array of semi-integration options designed to adapt to an ISV's dynamic and rapid market development requirements.
AI-Driven Chatbot Solution to Amplify your Business Potential: Diminish operational costs, accelerate resolution times, boost productivity, augment customer experience, and secure a competitive advantage with guided bots and a conversational AI module.
Exceptional Customer Support: The HipFinity elite "Hipline" support team provides 24/7 dedicated assistance, handling inquiries, technical support, and bespoke training to ensure a superior client experience.
Being Hip is about staying informed, embracing trends, and keeping pace with the latest innovations. With HipFinity, you gain an infinite edge in payment solutions, empowering you to define the next trend.
Fintech News – The Latest News in Financial Technology.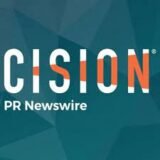 PRNewswire