Conquest Planning Inc, a technology platform modernizing financial planning with customized and convenient advice, announced a partnership with CapIntel, a leading financial technology platform that improves day-to-day workflow efficiency and fund analysis for wealth professionals. Together, CapIntel and Conquest will help advisors to produce customized, convenient recommendations that can be simply conveyed and readily understood.
"This partnership underscores our unwavering commitment to enabling incredible interactions between advisors and their clients. By working with Conquest, we're continuing to build on the foundation we've created for advisors to offer transparent, personalized, and holistic financial advice," said Rob Crnkovic, Chief Revenue Officer and Co-founder at CapIntel. "Recognizing the complementary nature of Conquest and CapIntel's solutions, a strategic integration was a natural opportunity to provide advisors and end investors with an enhanced financial planning experience."
Both firms have a shared belief that financial advice should be direct, seamless, and accessible. To achieve this objective, Conquest's intuitively designed product is now available on CapIntel's platform, enabling its advisors to streamline workflows, boost productivity, and elevate the client experience through the power of technology.
Effective immediately, CapIntel's network of over 12,000 advisors can leverage Conquest's AI-based strategic advice manager (SAM) to build flexible plans quickly and with a high degree of accuracy. SAM performs thousands of complex calculations around every piece of client information, generates what-if analysis to discover strategies that address client concerns, and delivers 'smart' advice by simplifying the complexity of the interface and embedding in-context financial literacy information.
Brad Joudrie, Chief Revenue Officer at Conquest added: "CapIntel's vast reach across North America and its efforts to ensure that no one misses out on their financial goals makes them a model partner for us here at Conquest. Through this integration, we aim to improve efficiency and streamline advisors' delivery of exceptional customer experiences in Canada and beyond."
This partnership builds on momentum for each company as Conquest and CapIntel are both rapidly growing wealthtech firms with a steady stream of market-leading innovation. For more information about Conquest's intuitive financial planning software solution, please visit conquestplanning.com. Additional context on how CapIntel helps financial professionals deliver transparent, data-driven, and personalized information can be found at capintel.com.
Fintech News – The Latest News in Financial Technology.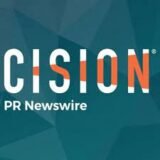 BusinessWire