DataVisor, the world's leading AI-powered fraud and risk platform, announced the appointment of Kevin McWey as the new Chief Revenue Officer (CRO). As CRO, McWey will steer DataVisor's growth within the expanding financial sector and Fortune 500, leveraging the company's recent advancements to serve today's digital economy and further propel its trajectory.
McWey's extensive track record across fraud mitigation, regulatory compliance, and financial crimes technology, paired with his experience as a product leader, uniquely positions him to architect and execute innovative strategies to fortify DataVisor's market presence and keep the company's offerings at the forefront of the evolving financial and commerce landscapes. Prior to joining DataVisor, McWey held prominent sales roles for companies like FiServ, IBM, FIS and Socure.
McWey joins the DataVisor team at a time of immense payments innovation. 2023 ushered in a new payments landscape characterized by novel technologies and ever-growing demand for a more seamless and digital customer experience. In July, for example, the long-awaited arrival of FedNow expanded instant payment capabilities to more financial institutions. Amidst the excitement surrounding these innovations, it remains imperative for FIs and merchants to remain vigilant in the face of emerging threats.
"I am excited to join DataVisor at this pivotal moment in innovations across financial services and digital commerce," said McWey. "In an era where real-time fraud management has become more vital than ever, the urgency to address the swiftly growing landscape of fraud is palpable. This is the opportune moment to help players in the financial and commerce ecosystems harness their own growth trajectories by introducing them to real-time, innovative fraud solutions that empower them to successfully overcome new and emerging fraud challenges, while minimizing the impact to good customers."
"We are thrilled to welcome Kevin to our team at DataVisor as digital and real-time payments are transforming the industry," said Yinglian Xie, Co-founder and CEO at DataVisor. "His arrival comes as we reflect on our remarkable growth over the past couple of years. Through substantial investments, impactful partnerships, and innovative product launches that help large enterprises meet unyielding customer needs for real-time transactions and account life cycle protection, DataVisor has positioned itself as a leader in the industry. Kevin's expertise and vision align seamlessly with our trajectory, and we are confident that his contribution will further accelerate DataVisor's growth."
Fintech News – The Latest News in Financial Technology.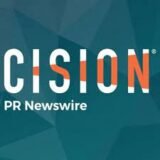 BusinessWire