FinVolution Group ("FinVolution," or the "Company"), a leading fintech platform,  announced that its Indonesian financial application, AdaKami, signed a strategic cooperation agreement with Bank OCBC NISP. Bank OCBC NISP is an Indonesian publicly listed banking and financial services company, serving customers through 197 office networks in 54 cities in Indonesia as per September 2022. It shows Bank OCBC NISP is one of the banks with the highest credit ratings in Indonesia, namely idAAA (stable) from PEFINDO and AAA(idn)/stable from PT Fitch Ratings Indonesia.[1]
This strategic cooperation between AdaKami and Bank OCBC NISP aims to drive innovation in the digital financial ecosystem and facilitate credit access, supporting the Indonesian economy while further expanding the Company's financing facility by 100 billion Rupiah. By capitalizing on FinVolution's extensive experience and resources in the region, AdaKami has grown into a regional market frontrunner accelerating the process of financial inclusion in the Indonesian market.
Mr. Tiezheng Li, President and Chief Executive Officer of FinVolution Group, commented, "The strategic partnership with Bank OCBC NISP further expands our funding base in the international markets and reinforces our successful transition to better-quality borrowers. In line with our objectives, we will proactively optimize our product mix and diversify business models, offering attractive interest rates while enhancing our technologies for credit risk assessment and customer acquisition. Moving forward, we are well positioned through extensive global partnerships to strengthen our international foothold and capture the enormous opportunities in the fintech space in Southeast Asia."
Fintech News – The Latest News in Financial Technology.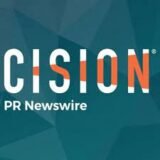 PRNewswire