Cloudbankin, a complete end-to-end digital lending software company headquartered in Chennai, Tamil Nadu, today announced it has successfully raised $400K in funding from Angel investors, Upekkha, SaaS accelerator and fund, and Kube VC – a global venture capital firm.
Prominent Fintech angel investors including Mr. Ramanathan RV, CEO at Hyperface, Mr. Mohan Karuppiah, CEO at IppoPay and Mr. Magendra Negi, Head of Alliances & Partnerships (Financial Services Solutions) from one of the leading Global Technology companies extended their support and participated in the funding round.
Cloudbankin started as a bootstrapped venture and has built a robust customer base of more than 50+ financial institutions from multiple countries. Over the past year, Cloudbankin has achieved an impressive 60% annual growth rate. Notably, it has been recognized as the second most user-friendly platform in the loan origination category, according to G2 Review. Currently, financial institutions utilizing this product have achieved loan disbursements in under 10 minutes for unsecured loans.
Commenting on the announcement, Mr. Mani Parthasarathy, CEO of Cloudbankin, expressed, "Current lending landscape for borrower onboarding is very heterogeneous and requires customisation for different workflows/api integrations which forces to implement multiple product solutions for a Financial Institution causing more complexity. With this funding, we will enhance our AI based low-code platform to enable customisable workflow and pluggable integrations for different financial products such as Business loans, Loan Against Property, Housing Loans, Gold loans, Buy Now Pay Later and Personal loans and launch it in 3 weeks."
"At Upekkha, we're excited to invest in Cloudbankin, a pioneering Fintech SaaS startup. It's been impressive watching Cloudbankin revolutionize the lending space. As the Fintech revolution picks up pace, Cloudbankin will help many BFSI companies go fully digital. Today's customers are demanding, and companies which implement Cloudbankin will have a competitive advantage" commented Mr. Prasanna, Managing partner at Upekkha.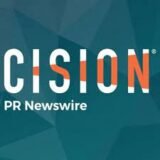 BusinessWire