The International Insurance Society (IIS) has named Adrian Gore, founder and chief executive of South Africa-based Discovery, the 2023 recipient of the Vanguard Market Development Award. The Vanguard Award recognizes those who have substantially advanced the development of insurance in an underserved market or emerging economy.
Gore was selected by the IIS Executive Committee, a body of global senior insurance executives. He will be formally honored at the Global Insurance Forum awards ceremony on Nov. 6, 2023. The awards ceremony, along with the Global Insurance Forum, will be held at the Hilton Singapore Orchard. The Forum runs from Nov. 5-7.
"The Vitality Shared-Value Insurance concept ushered in a global movement of for-good insurers, resulting in win-win results for both the insureds and the insurers," says James Vickers, IIS Honors chair and chairman international, reinsurance, at Gallagher Re. "Discovery's success in developing a behavioral composite strategy aimed at making people healthier has successfully been extended to a full range of financial services including life, motor, long-term savings, and banking," adds Josh Landau, IIS president. "Global trends such as wearables and the increasing demand for corporate social impact are powerful enablers that will further the ability for insurers to integrate behavior change into products and pricing."
Gore founded Discovery in 1992 "to make people healthier and enhance and protect their lives." The company he started is now multinational and is renowned for Vitality, the largest global platform to create behavior change and financially integrate behavior into insurance and financial services pricing. This pioneering model of insurance – coined "Vitality Shared Value" – is transforming insurance markets and financial services globally. It is concurrently making a significant share of the global insured population healthier and extending life expectancy. Vitality has been adopted by a network of global insurance companies that span over 40 markets and reach over 30 million members.
Gore has received numerous accolades, including the World Economic Forum's leading health innovator; E&Y's South Africa Best Entrepreneur and Global Lifetime Achiever Award; McKinsey's Geneva Forum of Health Award; Frost and Sullivan Visionary Innovation Leadership Award for Africa; and the Sunday Times Lifetime Achiever Award 2018.
Fintech News – The Latest News in Financial Technology.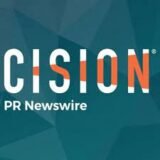 BusinessWire