Advisor360°, a Software as a Service (SaaS) provider of integrated technology for the wealth management industry, today announced a significant cross-product enhancement to its existing Beneficiaries capability. Financial advisors are now able to see and report on their clients' beneficiaries on insurance products, in addition to custody and investment accounts, in a single view.
"Having consolidated beneficiaries reinforces Advisor360°'s leadership position in providing cross-product support and solutions to broker-dealers, advisors, and their clients," said Patrick Noonan, Product Manager for Wealth Management and Insurance at Advisor360°. "With our latest enhancement, it has never been easier for advisors to guide clients on necessary updates to their intended heirs and beneficiaries, which is a critical part of estate planning."
The improved functionality integrates beneficiaries across all investment products, including insurance and annuities, eliminating the need to visit multiple websites. Advisors can efficiently view and report on primary, secondary, tertiary, and custom beneficiary arrangements for policies that are in effect and those that are pending. This streamlines meeting preparation and allows advisors' clients to see all of the beneficiary information for their investments in a single view.
"On the heels of rolling out Digital Onboarding, today's announcement is further proof of Advisor360°'s commitment to developing and delivering the very best in cross-product capabilities. We believe continuous innovation is part of our responsibility to existing and future clients," said Darren Tedesco, President of Advisor360°.
Advisor360°'s insurance and wealth management capabilities are already the most sophisticated on the market, and the company plans to offer new features later in 2022 to remove even more technological hurdles that broker-dealers must overcome to remain competitive.
For more such Updates Log on to https://fintecbuzz.com/ Follow us on Google News Fintech News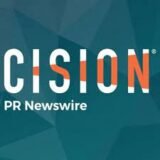 BusinessWire