Trucept Inc. (OTC Pink: TREP) Afinida Insurance announced the addition of Viola Williams as Director of Sales Operations.
An industry veteran in the insurance sector, Viola Williams rapidly ascended from an entry level position to instrumental roles at Allstate, pioneering the "Lifetime Opportunity" dealership program.  A dedicated educator, Williams has mentored over 300 new agents, guiding them to licensure in Life and Health, and Property and Casualty. Additionally, she managed her own thriving insurance agency showcasing both her entrepreneurial and industry expertise. In her new role, she will be responsible for implementing new processes and procedures to drive the expected exponential growth within the division.
Julie Neill, Afinida's COO added: "With the insurance division being positioned for rapid growth, it was critical that we add someone with Viola's background and deep industry experience to the Team. We're thrilled to have her on board".
Trucept and its subsidiaries offer professional services that help businesses navigate growth. The company's professional services now encompass the following:
Data Driven Marketing, Technology, and Accessibility Act Compliance Services
Insurance Offerings and Third-party Administrator (TPA) services
Full-Service Payroll
Human Resources and Management
Employee Benefits Administration
Accounting Support
Safety and Risk Management
Fintech News – The Latest News in Financial Technology.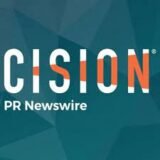 PRNewswire